Al Crawford: The Feeling of Light
Posted on July 25, 2016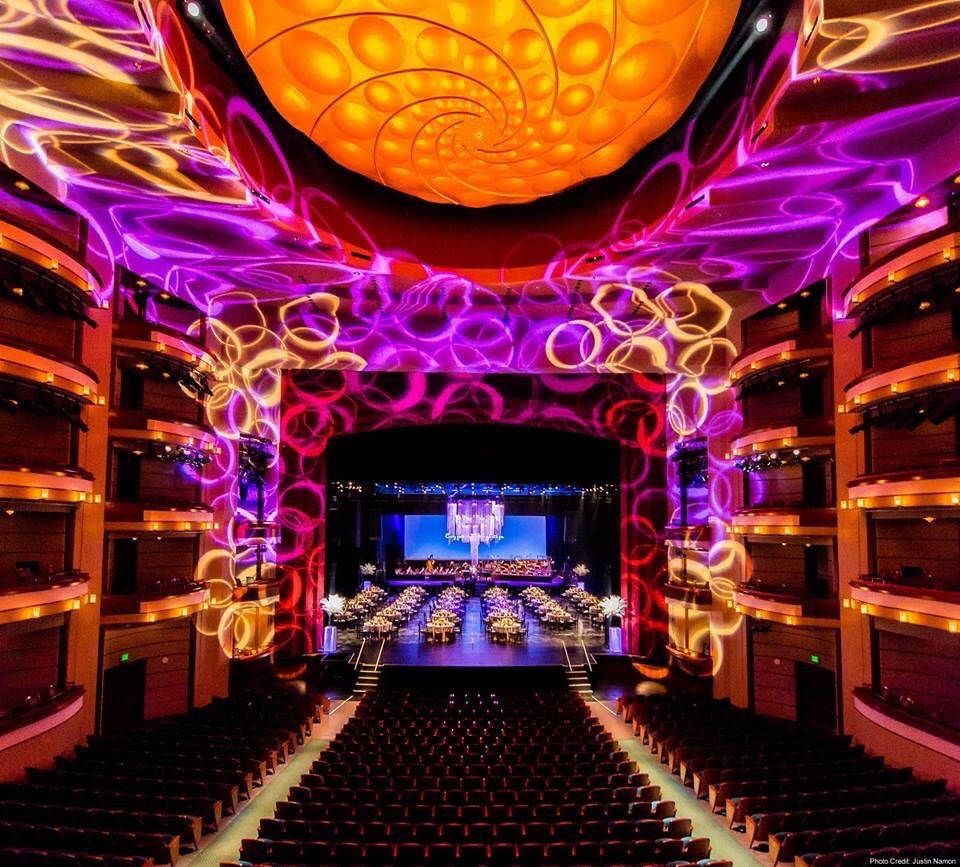 Light has no mass, but it can be felt; not in a tactile sense of course, but certainly in an emotional one. This emotive energy is the driving force behind Al Crawford's approach to lighting design.
The Lighting Director of the renowned Alvin Ailey American Dance Theater, Crawford views the role of lighting design as not only affecting how we see a performer or object, but also how we relate to them on an emotional level. Long before he works out a light plot, the New York based designer is likely to pick up pencil and paper to write down his feelings about the subject he will eventually light. Knowing his feelings, he is more likely to create a design that flows emotionally for others as well.
This approach has endowed Crawford's work with an engaging sense of intimacy, whether it's an Ailey Company ballet, or one of his many projects outside of dance including his high-end special event projects, music concerts, broadcast events, architectural installations or White House state dinners.
Speaking to us from the office of his company Arc3design, Crawford shared his thoughts with us on the emotional dimension of lighting as well as a host of other subjects from getting inspired at the start of projects to the art of collaborating with others.
You have taught at the University Of Connecticut School Of Fine Arts and spoken at a variety of educational/training institutions. How would you respond if a student asked you "what is lighting design?"
"I like to think of lighting design as virtual painting. Inherent in my view of this profession is the idea of using light as a medium that can be used to transform or enhance an object or space. I prefer to look at it this way as opposed to a more technical perspective. I like to think of light as layers of paint that transform how we feel about what we see. It's also a lot like cooking! A careful balance of ingredients that make a dish sing."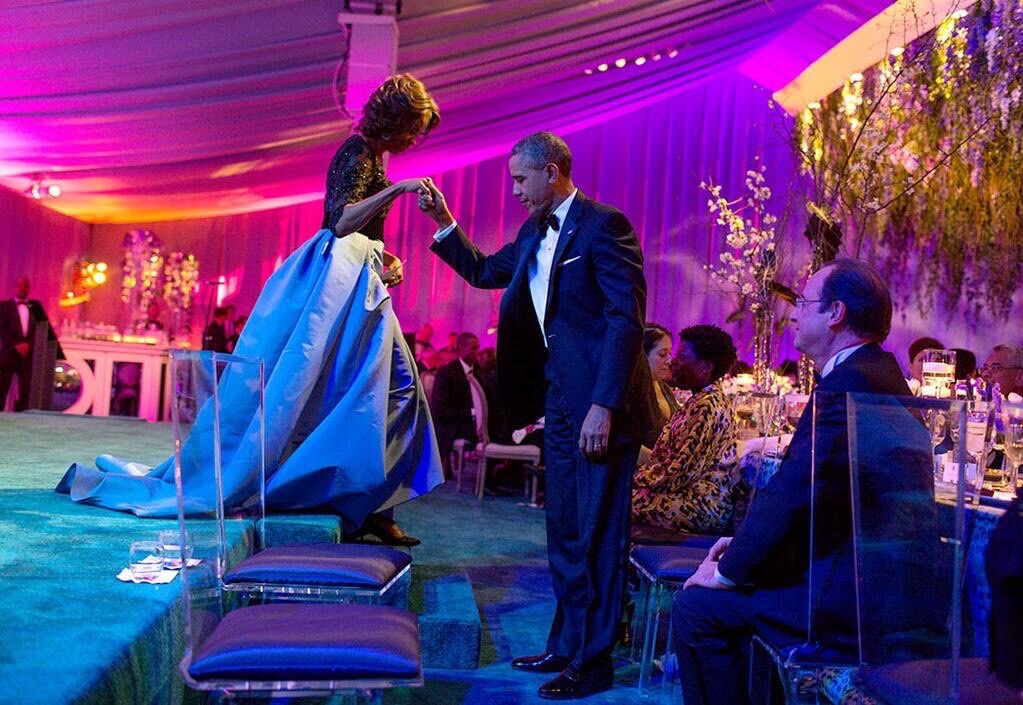 What would you say to those students if they asked you "what are the two or three most essential personal characteristics I would need to make it as a lighting designer?"
"Sincerity. This is a super small industry when you really look at it. A huge piece of this profession is working with people we enjoy being with and trust. I can help train someone to be an LD but I cannot make them a good human.
"The other personal characteristic is being strong hearted. This is a challenging career path. There is a lot of competition, much more than when I first started. Things aren't going to happen immediately when you enter this industry. So if you stumble or hit a wall, you keep pushing. In my experience as a teacher, the students who ultimately succeed in lighting design were the ones who had the strongest desire for it and are willing to put in the work."
You've been the lighting director of the Alvin Ailey American Dance Theater since 1998. How did that come about for you?
"I was always interested in dance. I used to be a dancer actually, maybe still am somewhere deep down. I trained in dance at an arts middle school and high school. I saw the second company, Ailey II at my high school when I was an acting/dance student at Interlochen Arts Academy in northern Michigan. I remember being awestruck by their performance and the incredible aesthetics of not only the performers but the production overall. That left a lasting impression on me.
"I became a huge fan of the Ailey story and decided to train towards becoming a part of it somehow. I went to the North Carolina School of the Arts to study lighting design always with the dream of joining Ailey as their LD. After college I went to New York City and began working for various designers, many of who had strong connections to the Ailey Company who taught me valuable skills. Eventually a position became available. I interviewed for it and was hired. That was 19 years ago – it's been quite a journey. It continues to be my home base and I'm forever grateful for the opportunities it has given me."
So over the years has dance lighting changed? If so, how has that affected you as a designer?
"Dance lighting at its core has not changed very much. The idea of supporting the movement in powerful ways — that either amplify that movement, compress it, assist in making a statement or sometimes provide simple illumination – is still at the heart of dance lighting. The core concepts have not changed –however our tools have progressed. We now have ways to push those core concepts that could never have been possible years ago. The use of moving fixtures, more efficient control, more capable sources such as LED and other new technologies has put more tools at our disposal, but it hasn't changed the idea of dance lighting. In the end, the heart of dance lighting beats to the same rhythm it did in the 1930s and 40s when this became an art form. I honestly think our tools are progressing a bit too fast. I'm interested in responsible growth in our industry."
Looking back was there any dance with the Ailey Company that you found most challenging?
"That would be one I designed recently. Robert Battle's Awakening. This was his first piece since becoming artistic director of Alvin Ailey American Dance Theater five years ago. It was about my 30th ballet with the Ailey organization, so I thought I knew what to expect but this process was quite unique. I had the great opportunity to develop concepts prior to the piece being choreographed. In some ways this influenced the movement as it's often the other way around. Mr. Battle wanted something powerful, somewhat raw- yet contemporary. The challenges weren't just in the creative process, but also in how we would tour this piece around the world."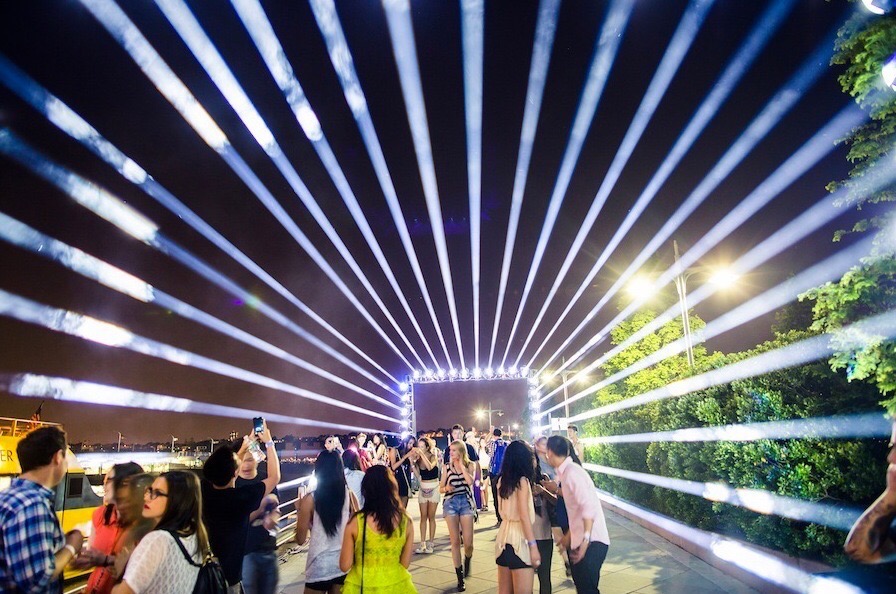 What advice would you give for collaborating with choreographers?
"Give them what they want! The dance is their vision and you have to respect that and find a way to get on board and still stand behind your work. The process of working with a choreographer can sometimes be unique, especially if the lighting designer and the choreographer don't speak the same language. By that I don't mean English, French and German. I mean the same creative process. For example, not all choreographers and/or lighting designers can speak well about light. Sometimes the conversation happens in the theater when they see it together for the first time. This can be scary, but at other times, the instinct and trust for your collaborators can really be powerful."
Dance is about movement; do you create an architecture of light for dances to move through or do you try to move your lighting with the dancer?
"My strategy toward a design changes with every piece. There are no rules. Sometimes a work needs light to support it and keep it moving…sometimes a space is more appropriate and the dancers explore it. Light can be part of their choreography, as if it's another dancer. In other cases, it's really just about illumination so lighting takes a more passive supportive role. Here again, it's the dance and the vision behind it that will determine where the lighting goes. Ultimately, the vision for a dance belongs to the choreographer. The choreographer is the director."
Where do you start when you design for a dance? How does the process begin?
"For me it's often the music. I love music and it inspires me. However, I don't always think of light when I hear music. I feel an emotion as a result of the music, or the music gives rise to a memory. It's this emotional energy that translates into an expression in my particular craft, which happens to be lighting. Even if a piece doesn't have music, I will try to form a musical connection to it in some way."
So say you've been inspired and you created your design. Then the dance opens…do you ever tweak your design once a dance tour has begun?
"Yes, I often make adjustments – certainly. It's fun. A joy of doing dance is that I can make a change when I want to, within reason of course. I make small adjustments on the road to accommodate different venues. We take the shape of the glass and conform to it, rather than trying to make the glass conform to our structure. It can be really exciting to explore new ideas with a piece that has been in your repertoire."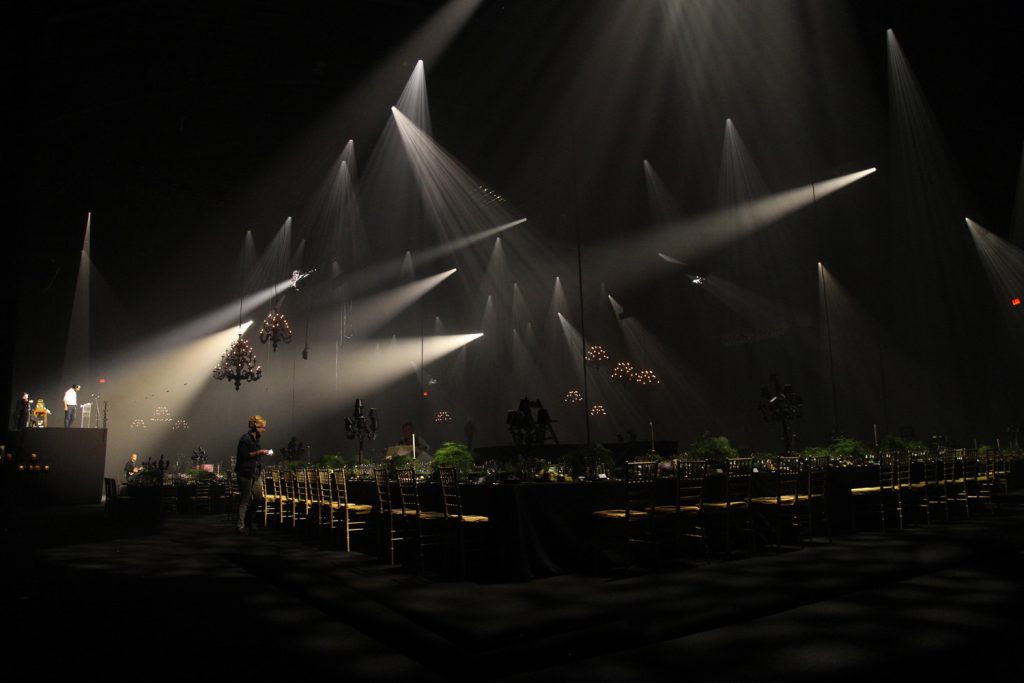 What do you design in?
"Paper and pencil is always a good place to start. I write down ideas about how I feel about a particular dance. Sometimes I will do sketches or color swatches — or I will pull in visual images from a variety of sources and build storyboards. Ultimately we will translate what I've done into Vectorworks to draft the plans. I will then use Lightwright to organize the information. If appropriate, we use LightConverse for pre-visualization."
You also design a wide range of other types of projects. Does you background in dance help you in these?
"Absolutely! I use dance as a springboard in a variety of ways. Dance teaches you how to respond to music and rhythm which I translate to my concert work. Architecture is focused often on form, so the parallels with dance light are strong."
Speaking of architecture, you've done some impressive architectural projects. Can you tell us about that?
"Architecture is relatively new to my world. I am enjoying it immensely. For me the process is the same as dance; the goal is to have viewers feel something through light. Most of my favorite architectural projects are semi-permanent installations like a parking lot or a beachside. When I create at these kinds of places, I get to change what familiar spaces look like for a brief moment in time. Maybe it's a place that people pass by every day in their normal routine, but through lighting we change it so these people see it anew. To me, there's something magical about that process: a place has a rebirth and then it returns back to what it was before. In these cases, the light that transformed the place becomes a memory."
Your concert lighting has a very intimate feeling to it. Can you tell us how you use lighting to create a connection between the artist and the audience?
"The artist is everything. The concert is about their voice or their instrument, so we are there as an extension of them. In terms of intimacy, I like to create looks that draw the audience in. To do this, you have to empathize with the audience and see things as they would see them. At a concert you want to create an opportunity for the audience to dream, maybe even close their eyes. The image you give through light in that moment is important to the experience."
Do you have a favorite color to work with? A least favorite?
"Generally I like all colors. The very vivid colors like those you find in a deep Caribbean sunset are some favorites. They speak to me a lot. I'm also a huge fan of manipulating white light and focusing on temperature."
How would you like to be remembered as a lighting designer?
"Well, I'm only 41 so I hope to have a lot more time to enjoy this wonderful profession! Right now I would say that I'd want to be remembered as someone who was as inclusive as possible. Lighting design is an art form and a shared skill that is best taught by a master and passed on, much like in the professions of a metal smith or glass blowing… I want to be remembered as one who is active in the protection and development of this art form and who is giving to the next generation of designers."