Axilum and CHAUVET Professional Add Enchanting Element to Printemps Fashion Runway
Posted on August 7, 2019

PARIS – Spring is the season of rebirth and new beginnings. Jules Jaluzot undoubtedly had this spirit in his mind and heart in 1865 when he found the Printemps department store at the intersection of Boulevard Haussmann and Rue du Havre.
Throughout the years, Printemps has remained true to this vision, relying on innovative ideas (often involving "new" technology) to provide a rewarding and enchanting experience for shoppers at his store, which takes its name from the. French word for "spring." For example in 1883, it became the first store in Paris to use 100-percent electric lighting.
Printemps demonstrated its flare for innovation at Fashion Show Spring Vélizy 2 — and once again electric lighting was involved! Only this time the luminaires used were not primitive incandescent bulbs, but battery powered and Wi-Fi controlled LED WELL Fit fixtures from CHAUVET Professional supplied by Axilum.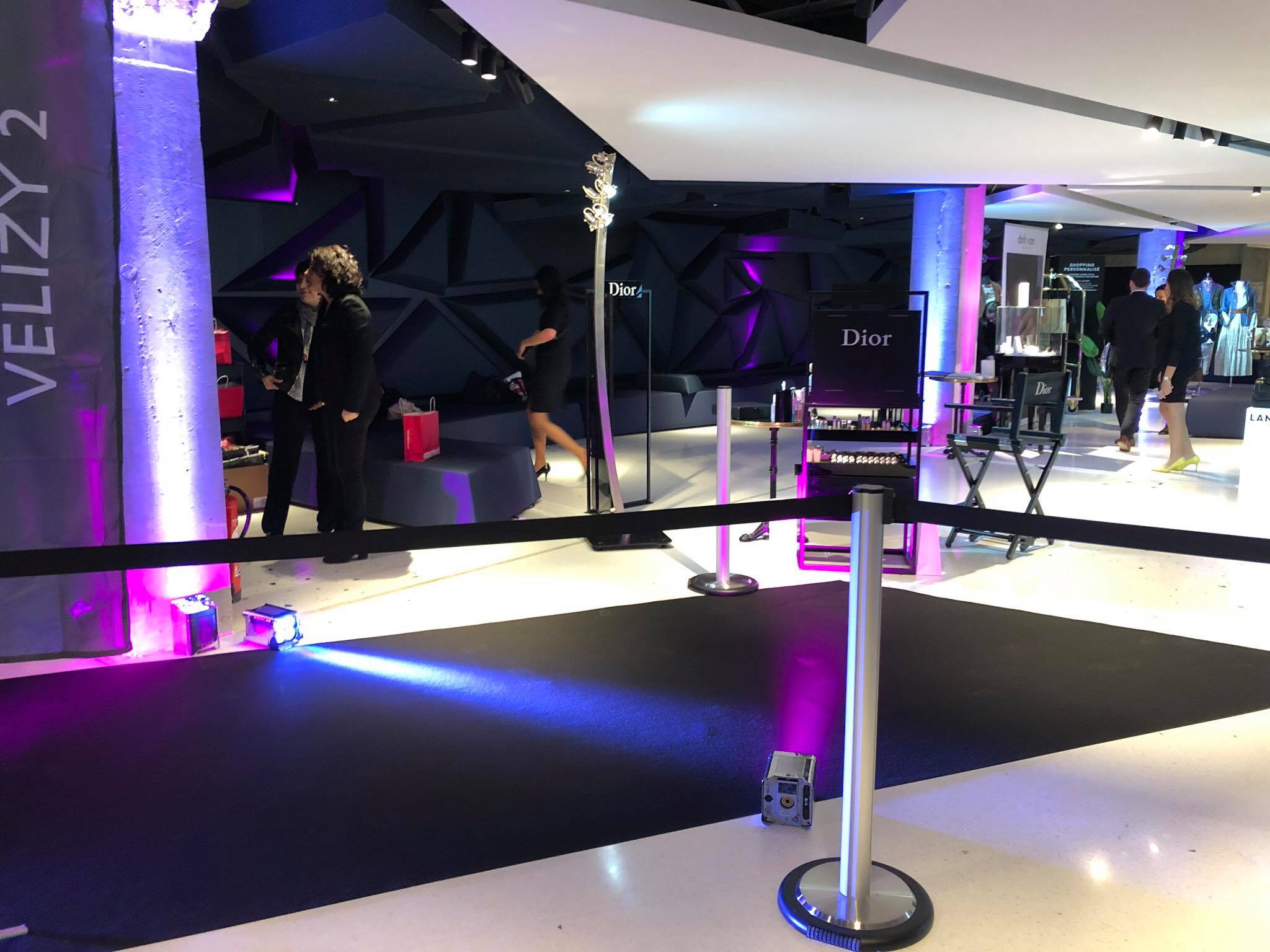 Axilum used 36 WELL Fit units in its lighting for the fashion show event. Many of the fixtures were used to illuminate displays, while others, positioned by the runway itself, played a more unusual role.
Typically, the RGBA WELL Fit fixtures serve as up-lights directing their output skyward, they are used to bring columns, arches, walls and other architectural elements to life with a beautiful array of rich colors. However, nothing about Printemps' approach to creating a memorable experience for customers has ever been "typical."
Instead of being aimed upward, the WELL Fit units at the runway were placed on their sides so they could create a stunning lattice work of crisscrossing light on the carpet as models paraded to showcase the latest fashions. This endowed the runway carpet with a unique look that was at once stylish and fun.
"We had free card from our client to recreate a friendly space," said Lionel Tachet of Axilum. "So, we relied on our imaginations to use the WELL Fits in a unique way to create a path. The WELL Fits are powerful autonomous projectors with a high autonomy and Wi-Fi management, which made them very well-suited for this project."
Anyone who saw the brightly colored light patterns on the runway carpet would readily agree with this statement. Although all eyes were directed at the stylish creations being showcased on the runway, the unique lighting on the carpet added a warm and inviting element to this event. In so doing, it contributed to the kind of experience that has made Printemps special for over 150 years.