Bryan Hairston Goes Rogue For The Church
Posted on August 30, 2019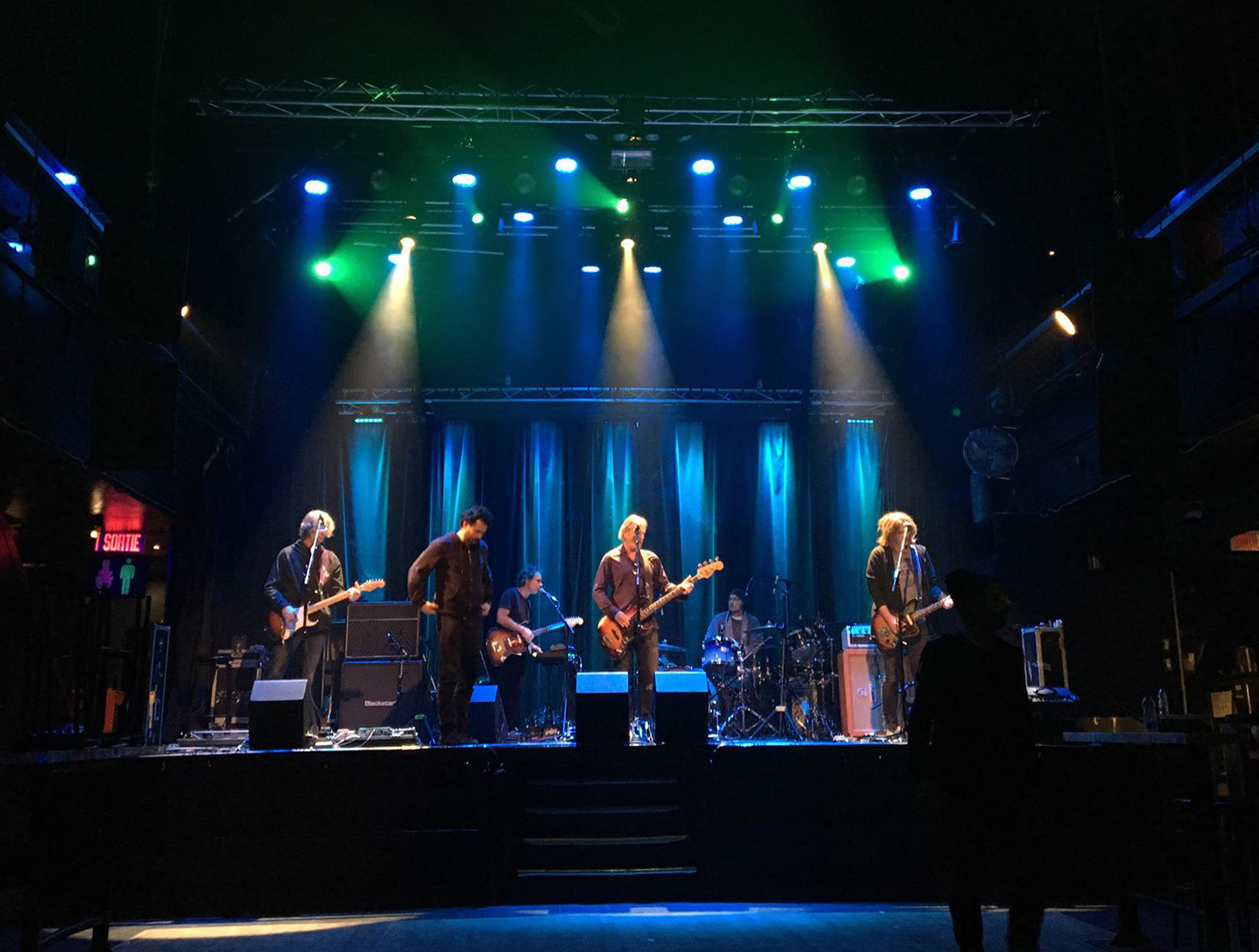 WASHINGTON, DC – Australian rock band The Church has been captivating music aficionados with their ethereal, trippy songs for almost four decades. Their seminal hit "Under the Milky Way" from their Starfish album still resonates today, transporting audiences to a mystic space of lucid dreaming with its moody melody and poetic lyrics. To celebrate the albums' 30th anniversary, The Church embarked on a global tour last fall.
For the US leg of the tour, LD Bryan Hairston, codesigning with Rebecca Hairston, wanted to create a versatile, low-profile floor package that would work in any space, delivering a mix of moody atmospheric and trippy, post-punk looks with bold, layered colors and beams. He also wanted his design to work well with house lighting at the wide range of venues on the tour.
After consulting with Squeek Lights, Hairston chose nine CHAUVET Professional Rogue R1X Spot fixtures to meet his vision. "Our most important design choice was where we would place the Rogue R1X Spots," said Hairston. "We wanted positioning that would give us the most interesting angles and options, while being easily adaptable to the various stage scenarios on this tour. We also had to take into account a wide variety of in-house lighting systems we would be tying into."
Hairston hung four of the R1X Spots vertically on 5-foot pipes across the upstage wall, with two on upright cases mid stage behind guitar amps, and two downstage left and right. The downstage units were wider set than their upstage counterparts. Placing the fixtures at various heights and depths across the stage and using different beam angles allowed Hairston's design to breath fully, creating lush environments of bold colors, split beams and gobo effects, while also adding layers of dimension on the stage.
On their tour, The Church stopped for a sold-out show at the iconic Birchmere outside Washington, DC. At this venue, Hairston merged the tour package with house LD David Beebe's Maverick MK1 Spot fixtures. The smooth color mixing and brilliant hues of the Maverick units mixed easily with the Rogue R1X Spots, adding extra power to the saturate colors and bold monochromatic layers of the design.
"Being able to tour with The Church has really allowed us to explore our creativity," said Hairston. "Shifting the lighting from very nuanced and layered to dynamic and psychedelic to support the musicality of the band enhances the way the audience experiences the show. Bringing that creativity to a venue as iconic as the Birchmere and adding their house rig to further boost our design was really the icing on the cake."