CHAUVET Professional To Sponsor WFX Seminar By Christian Band Lighting Designers
Posted on September 21, 2015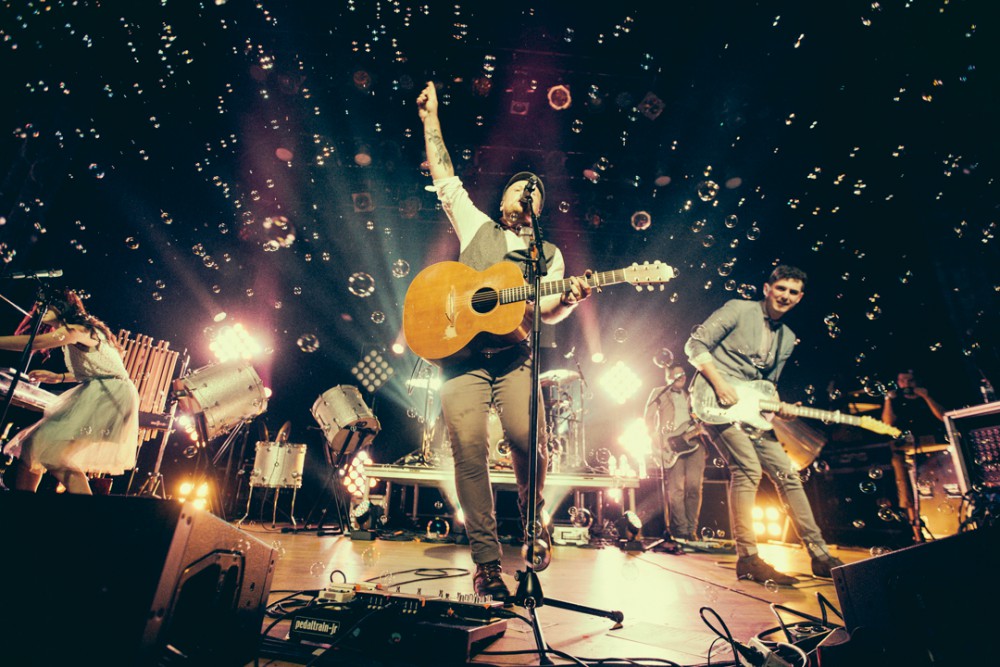 NASHVILLE, TN – A panel of lighting designers and directors from popular Christian bands Tenth Avenue North, Big Daddy Weave and Rend Collective will discuss the relationship between lighting and music for worship services at the WFX Conference and Exhibition on Wednesday November 18 from 4:30 p.m. to 5:30 p.m. Sponsored by CHAUVET Professional, the learning session, which is entitled Music and Light In The Service of Worship, takes place in Room 213 of the Music City Convention Center.
Participating in the discussion will be lighting designers Mike Marcario, Craig Rutherford and Tyler Santangelo. Marcario has been touring with the two-time Dove Award Christian band Tenth Avenue North since June 2014 and has worked at venues from 200-seat churches to 20,000-seat arenas. Rutherford is the lighting and set designer for Dove and ASCAP Christian Music Award winner Big Daddy Weave, in addition to being the lighting director for country music legend Alan Jackson. Santangelo is fresh off a world tour with Rend Collective as the Christian group's lighting designer and director.
"We're honored and excited that this group of Christian music lighting designers is coming to WFX to share their knowledge and insights at our learning room," said Berenice Chauvet, vice president of Chauvet. "The insights that these panelists have gained from lighting some of the most popular Christian bands at venues of all sizes should prove to be invaluable. WFX visitors who attend the session should be able to take away a lot of critical lessons that they can use at services, youth centers and special concert events."
The three panelists will discuss a variety of topics and explore the different techniques they have used to light Christian music in exciting ways that generates "flash without the trash." At the end of the discussion, they will also be taking questions from the audience.
In addition to this panel discussion, CHAUVET Professional will be sponsoring other learning sessions in room 213 on Wednesday and Thursday November 18th and 19th. For more information, visit the CHAUVET Professional website www.chauvetprofessional.com.