CHAUVET Professional Vesuvio Transforms Nick Cannon Stage
Posted on December 5, 2017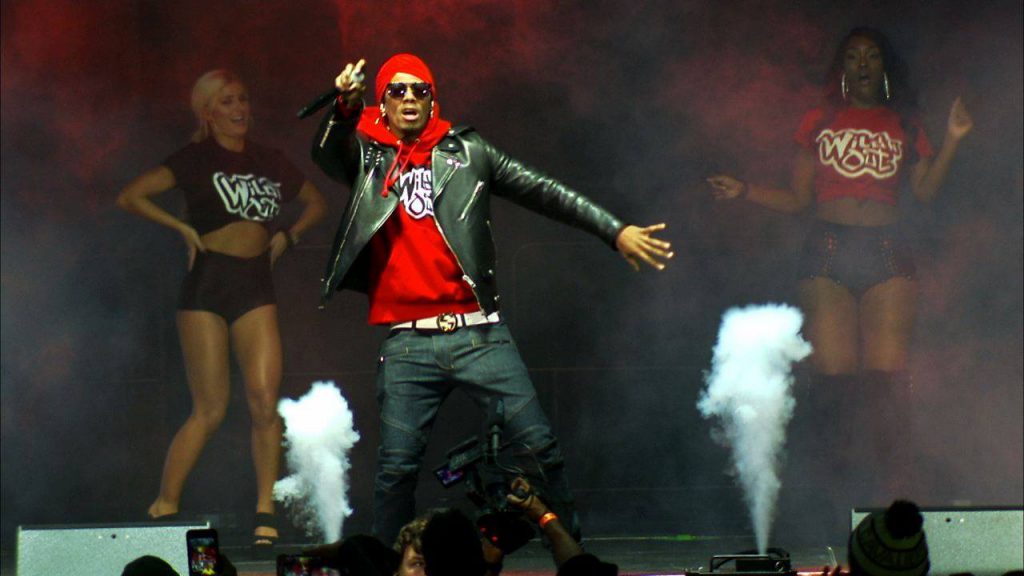 CLEVELAND, OH – When the multi-talented Nick Cannon announced that he was taking his hit MTV program "Wild N Out" on the road, some critics wondered how well the fast-clipped, hip-hop improv comedy show would translate into a live tour format. They needn't have worried. The hugely successful show (one of its episodes was the most watched in MTV2 history) is proving to be equally compelling on the road.
This was very evident when the tour rolled into Cleveland's jampacked Wolstein Center on November 25 with Cannon and special guest Waka Flocka Flame of "Oh Let's Do It" fame. Adding impact to the evening's performance was an intensely bright lightshow designed by Marc Wasserman of 3 With 1 Grab Productions that was made even more dramatic by six CHAUVET Professional Vesuvio RGBA LED foggers supplied by Audio Spectrum of Boston.
Show Director Angel Perez of Fine Quality Events (New York) positioned three of the battery-powered, high output foggers across the downstage deck and had three additional units arranged on the floor upstage. Sending colorful plumes of water-based fog high in the air, the Vesuvios immersed the stage in colored clouds at key moments during the show.
"The fog added a great deal of impact," said Perez. "It also was very useful in helping us mark off one section of the show from another. The color of the fog made it stand out even more and allowed us to coordinate it with the colors from the lights."
Board Operator Andy Peta controlled the Vesuvio units via DMX, coordinating fog output with the lighting throughout the show. The density of the fog produced by the units played off well against the output from the fixtures on stage.
"There was a lot of intense lighting," said Perez. "If we had less fog output, it would have been blown away by the lights, but the Vesuvios gave a level of fog that was ideal for the light to reflect off. The fog really helped to heighten a sense of drama on stage. This was important to us, because there is an element of theatrical performance to the Wild N Out tour, which I think is one reason why it's been so popular."