John Berret Pumps Up Intensity For Juvenile With CHAUVET Professional
Posted on March 9, 2018
AUGUSTA, GA – Almost 20 years after he burst on the music scene, former Hot Boys member and chart-topping hip-hop artist Juvenile continues to fire up crowds with his high-octane blend of gangster rap and party music. The iconoclastic rapper, who's always played by his own set of rules, recently brought his street heat to eastern Georgia, shaking up the house at the Country Club live music venue with blistering renditions of songs like "Back That Thang Up," and his 2003 No. 1 Billboard hit "Slow Motion."
Helping set a feverishly intense mood at the club for his no-holds-barred performance was a bright fast-moving John Berret lightshow that featured CHAUVET Professional fixtures supplied by Quest Sound & Productions. Anchored by Rogue R1 Beam and Rogue R2 Spot fixtures, Berret's show, which he controlled with a ChamSys PC Wing and Chauvet Net-X Art-Net node, filled the spacious dancehall venue with eye-scorching bursts of light to accent key moments in Juvenile's performance.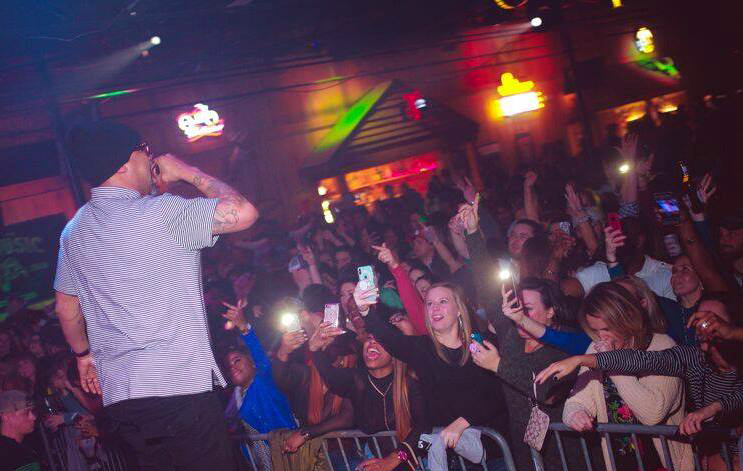 "No doubt, this lightshow was built on brightness and intensity, because this is what the music called for," said Berret. "Something I always liked about the Rogues is their output, and I used this feature to the max on this show. We did a lot of audience lighting to involve the crowd and to forge the connection between the artist and the audience. The output of the Rogues allowed us to light the audience from the side, so we could engage them without blinding them."
Berret had four Rogue R1 Beam effects ground stacked upstage and one Rogue R2 Spot unit on either side of the stage. He also deployed eight CHAUVET Professional Q-Spot 460-LED units over the dancefloor. Half of those units were flown from circular truss in the center of the dancefloor, while the other four moving LED fixtures were positioned in each corner of the room.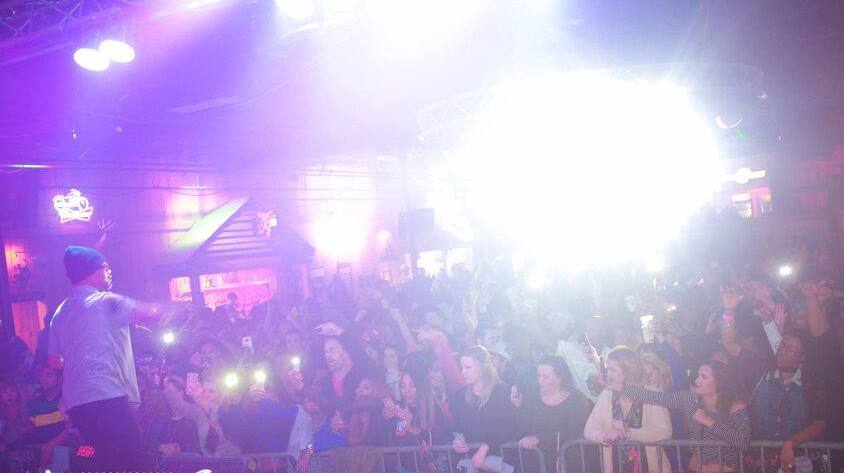 "The Rogues swept the stage, created aerial effects and lit the crowd, while the Q-Spots showered light down on the audience," said Berret. "We also got some extreme intensity from the eight Tridents we had in the circular truss and six strobes on our downstage truss. When you put it all together, we covered the room with brightness."
Complementing this light output were the atmospherics from two Geyser RGB foggers from CHAUVET DJ. Adding color to it was an assortment of 32 CHAUVET DJ par fixtures.
"We got some great colors on the stage and over the crowd, but mostly this show was about intensity," said Berret. "The lighting supported the mood that the artist created."