John Strycharz Goes Rogue For ABC Network's Christmas Light Show
Posted on December 7, 2018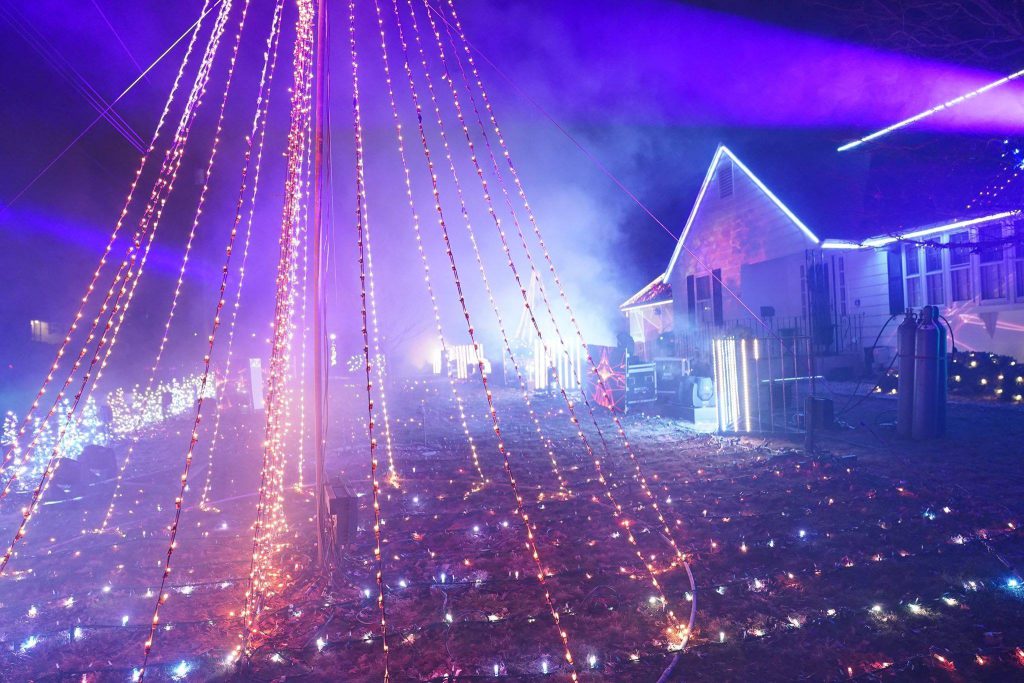 WETHERSFIELD, CT – Ever since he was seven, John Strycharz was fascinated by Christmas lights. Not surprisingly, his career path eventually took him into lighting, first as a DJ and then as the founder of JS Productions, a company that lights EDM clubs and other venues. Through it all, Strycharz's interest in reflecting the holiday spirit in light continued to grow.
On Monday November 26, he was able to share his passion for holiday lighting with the wider world, when his home was featured on the premiere of the ABC Network's Great Christmas Light Fight. Anchoring the stunning synchronized lightshow that is adorning his suburban Hartford home this holiday season is a collection of 26 CHAUVET Professional Rogue fixtures, supplied by his own company and 4Life Entertainment.
"I always did synchronized holiday lighting, but after I started JS Productions in 2014, I stepped it up to create bigger looks," said Strycharz. "Last year, producers from ABC saw my lights and invited me to be a part of the premiere of the Great Christmas Light Fight this year."
Strycharz's holiday display spans his entire yard, running 110' wide and 45' deep. It also encompasses his home, projecting seasonal gobos onto the structure with Rogue R2 Beam and Rogue R2X Spot fixtures.
"I use 16 R2 Beams in my display, and they are my main workhorse fixture," said Strycharz. "Cost reasons make it impossible to use haze every night, so it's very important for me to have an intensely bright beam fixture, especially for those times when there is no haze.
"My R2 Beams are placed in pods of two in a front and back row, lining up with the front and back of the lights on the ground," continued Strycharz. "Not only does this allow me to spread the light over the yard, it also lets me use some of the R2s as architectural lighting for trees, as well as for side lighting with the use of the frost filter."
A total of four Rogue R2X Spot and six Rogue R1 Wash fixtures are positioned to the side of Strycharz's house. In addition to working as side lights, the R1 Wash units serve as blinders when their zoom is adjusted. Strycharz also relies on the color rendering capabilities of the washes to match the colors of the static holiday lights in his show.
The R2X Spots in the display are used to add texture to the yard and surrounding trees. "I chose the R2X spots because of their brightness and power efficiency compared to a typical 700-watt fixture," said Strycharz. "It really creates some dramatic looks when the R2X Spots are used for midair effects, especially with their great selection of breakup gobos."
Protecting his moving fixtures from the elements associated with a Connecticut December is of paramount importance to Strycharz. He places his Rogue R2 Beam units in acrylic covers. The Rogue R1 Wash and R2X Spot fixtures are covered in advance of inclement weather.
"Snow looks great as part of a holiday display, but we want to make sure to protect our lights from it," said Strycharz. "I have a lot of experience dealing with the elements and protecting our fixtures. Holiday lighting is something I've done for a long time – and something I love a great deal."