Mark Kuepker Colorizes CVS Gala With CHAUVET Professional
Posted on October 16, 2017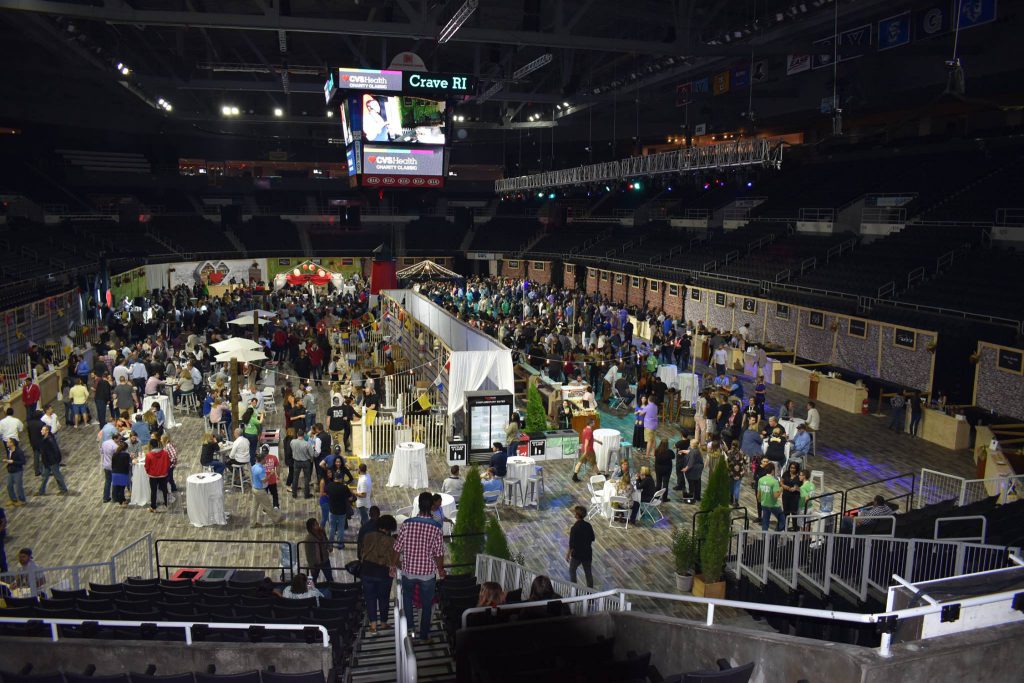 BARRINGTON, RI – Since its founding in 1999, the CVS Health Charity Classic has raised over $20 million for New England charities. The nationally televised event brings some of the top names in golf to compete for a generous prize fund at the Rhode Island Country Club. This year, the classic's organizers offered visitors even more attractions beyond the greens with a concert by Grammy winners Huey Lewis and the News, and "Rhode Island Crave," a food festival featuring a bountiful trove of delicacies from over 80 restaurants and 100 different craft beer and wine selections.
Adding to the pageantry of the festivities surrounding the tournament was a multi-layered and richly colored lightshow by Mark Kuepker that featured a collection of CHAUVET Professional fixtures supplied by JDI Productions.
Kuepker built his show around eight Rogue RH1 Hybrid, six Rogue R3 Wash and 12 Legend 230SR Beam moving fixtures, most of which were positioned on a 120' swing wing truss structure. Drawing on the wide zoom range of his fixtures, he was able to cover the spacious party area in a range of vivid colors.
"We positioned the Rogue Hybrids all over the room to create some dramatic looks in key areas," said Kuepker, who drew upon the fixture's layered prisms and dual gobo wheels to add depth and texture to his design without the use of haze. While the hybrid fixtures provided a lighting structure, the Rogue R3 Washes in the CVS rig bathed the room in deeply rich colors.
"The Rogue washes provided wall-to-wall color," said Kuepker. "I was really impressed by the ability of the washes to create such a wide spread of light. We didn't need a large number of them to get the coverage we were after."
Although Kuepker didn't light the performance by Huey Lewis and the News (the band's LD did those honors), he did create some sizzling looks for the evening's opening acts. "I threw everything we had at the stage, and I think we came up with some intense looks," he said. "Our show had a lot of fast movement from our Rogues and Legends and delivered some cool specials and ballyhoo moments."
Not surprisingly, everyone was happy with the results of Kuepker's efforts. After all, creating memories on a special night every year is part of the CVS chain's prescription for helping its community.