Peter Spadaro III Goes Rogue For Matisyahu With CHAUVET Professional
Posted on April 12, 2018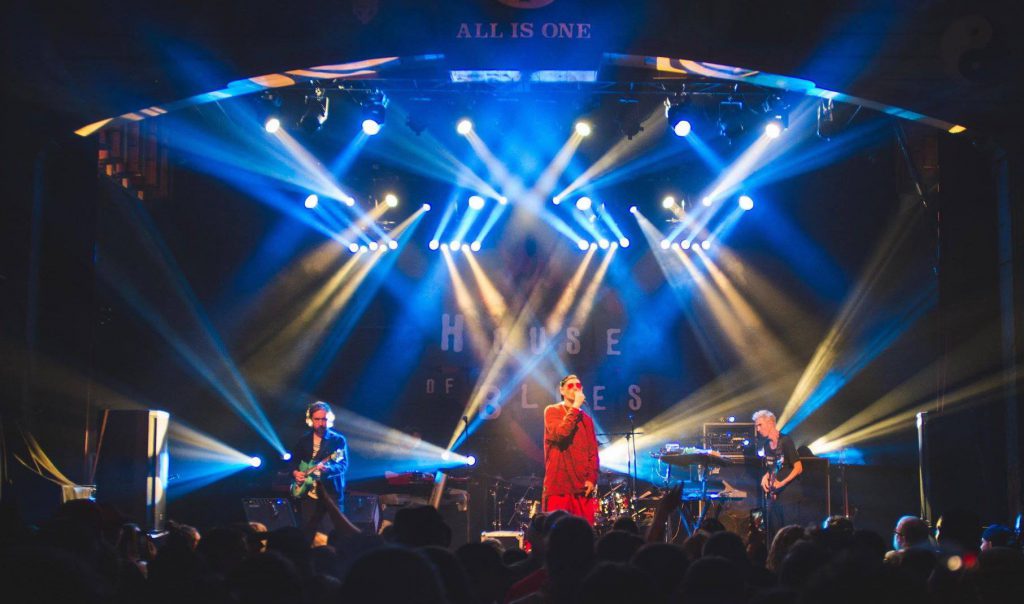 NEW ORLEANS – A little over two years ago, lighting designer Peter Spadaro III dropped in at a local pub outside New York City. He left with a future client, one who would help push his career in new creative directions. His new friend was Matisyahu, a fiercely independent artist who has blazed new paths since he arrived on the music scene in 2004 by blending his Orthodox Jewish heritage with a genre-defying mix of reggae, beatbox and alternative rock sounds.
Matisyahu, who reached the Billboard Top 40 with his single "King Without a Crown," happened to be looking for a lighting designer at the time of their meeting. Spadaro, who was designing an upcoming show at the iconic Capitol Theatre, was seeking a new creative challenge. The two hooked up, and, as Spadaro says, "The rest is history." In March, the latest chapter in this history was on display, as Spadaro unleashed an intense razor-sharp lightshow for his client at the New Orleans House of Blues with help from CHAUVET Professional Rogue fixtures.
The stop was part of Matisyahu's US tour in support of his fifth studio album. Spadaro has been traveling with eight Rogue R1 Spot fixtures as the foundation of his floor package on the tour. He paired these with the Rogue R1 Wash and Rogue R1 FX-B units that were already in the House of Blues rig.
"I travel with and depend on the Rogue Spots," said Spadaro. "They're extremely versatile, real workhorses that allow me to create a variety of looks, so I can keep up with the musical directions that Matisyahu and his band take. It was nice when we walked into the House of Blues and found all these other Rogues there, especially the FX-Bs. I worked with the FX-B on the Jam Cruise, so I know what this fixture can do. The possibilities with it are pretty much endless."
Spadaro positioned his Rogue R1 Spot fixtures on ground cases that were flipped vertically. These fixtures were used for aerials and worked in concert with the Rogue R1 FX-B units and Rogue R1 Washes that were flown on two levels of upstage and midstage truss to create rapidly moving crisscrossing patterns of light. Together, the intersecting rays of light evoked a matrix-like image that seemed to invite the audience to step into another dimension with the artist and his band.
"When I am lighting Matisyahu, I like to take the audience on a journey that reflects the one that the band and Matisyahu are going through on stage," said Spadaro. "My lighting contributes to the music in a big way in this regard. Whether the band delves into some kind of jam that's dark and spacey, or moves into a deep dub sequence, the light will change to reflect this movement. That's why having flexible fixtures is so important for me.
"Matisyahu has his own intense vision," continued Spadaro. "He follows this vision, which always adds a level of spontaneity to his shows. So, when he just goes off on an improvisational beatbox, or his band goes on an extreme progression, my lighting follows suit to support them. I have to be in the moment understanding what they're doing and feeling where they're going, so I can capture it all in light. When you're working with a client that is this improvisational, you have to have the confidence to take chances."
Taking chances and keeping pace with an improvisational artist is a challenge, acknowledges Spadaro, but it's why he's glad he had that chance encounter at his local pub.