Rogues Steal Show For Gang of Thieves
Posted on February 24, 2016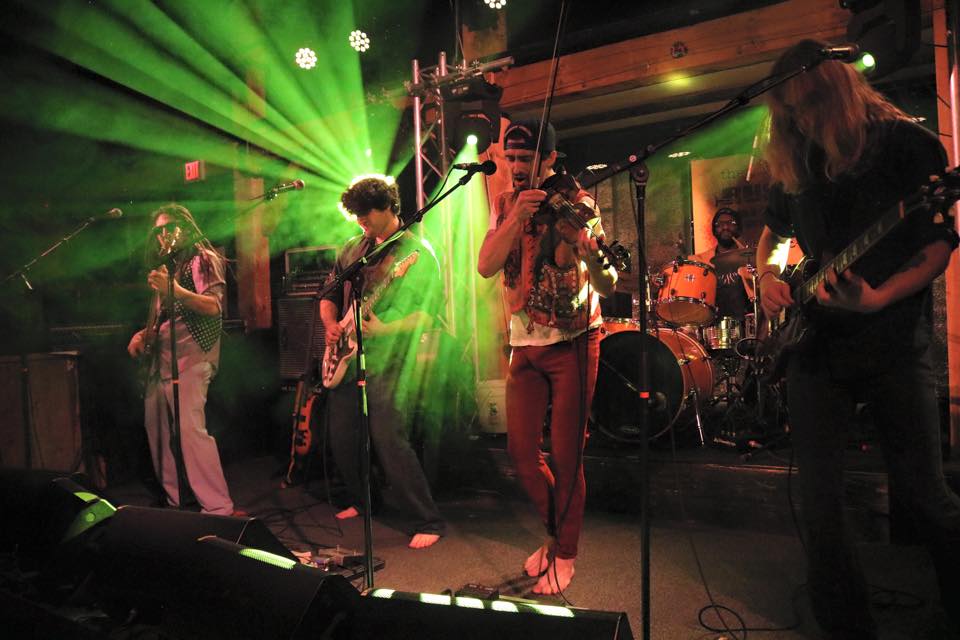 STOWE, VT – It's difficult to hear Gang of Thieves raw hook-heavy fusion of funk and hard rock music and not get up and dance. Perhaps that's why this high-energy group of Green Mountain road warriors has been in such demand on the touring circuit, crossing the US as part of traveling festivals like the Warped Tour and opening for the likes of Skid Row, Lucid and Twiddle, to name a few. Returning home to northern Vermont to perform at the Rusty Nail, a legendary regional music venue, the well-traveled group brought its full force rock sound with it, supported by a lightshow that hit the stage with intense richly colored light from a collection of CHAUVET Professional Rogue R1 Spots.
Kyle Rose of KTR Lighting created the eye-popping show for Gang of Thieves. "This is an iconic band in New England that's played on the national stage," he said. "Their music makes you want to dance. Everyone gets caught up in its energy. So I wanted a lightshow that really reflected this attitude and spirit."
Rose accomplished this mission in stunning fashion with a lightshow that featured rapidly moving beams of bright light in an array of vivid hues. He used eight Rogue R1 Spots to create the palpable lighting excitement on stage.
"I placed two of the R1 Spots on top of two 5' truss units," he said. "I hung four more of the fixtures on the crossbar Rs of 10' pieces of truss on either side of the drum risers. This created an arc effect to build a glow around the band during the performance."
Rose also positioned two of the R1 Spots on subwoofers to cross light the band on stage. He called upon the color rendering capabilities of the fixtures positioned on the subwoofers to bathe the band in a variety of hues that reflected the moods evoked by different songs. Throughout the show he relied on the fixtures' gobos to add depth to the stage, engage the audience and mark out different segments of the show.
"A key reason I selected the Rogue R1 Spot to begin with is their gobo capabilities," he said. "Of course I also liked the iris and how it let me shape beams to get some unique looks for this unique band. Then too, the cost made the Rogues very affordable, which always helps a great deal."
Rose, who controlled his rig with an MA2onPC and Akai Midi controllers, worked the Rogues with 12 house pars. "By adding the Rogues to the house rig, we gave the venue's lighting an extra dimension that really did justice to this band," he said. "As a designer, that's what you really want to do, especially for a band you like and admire."