Tim Routledge: Practical Visionary
Posted on June 20, 2016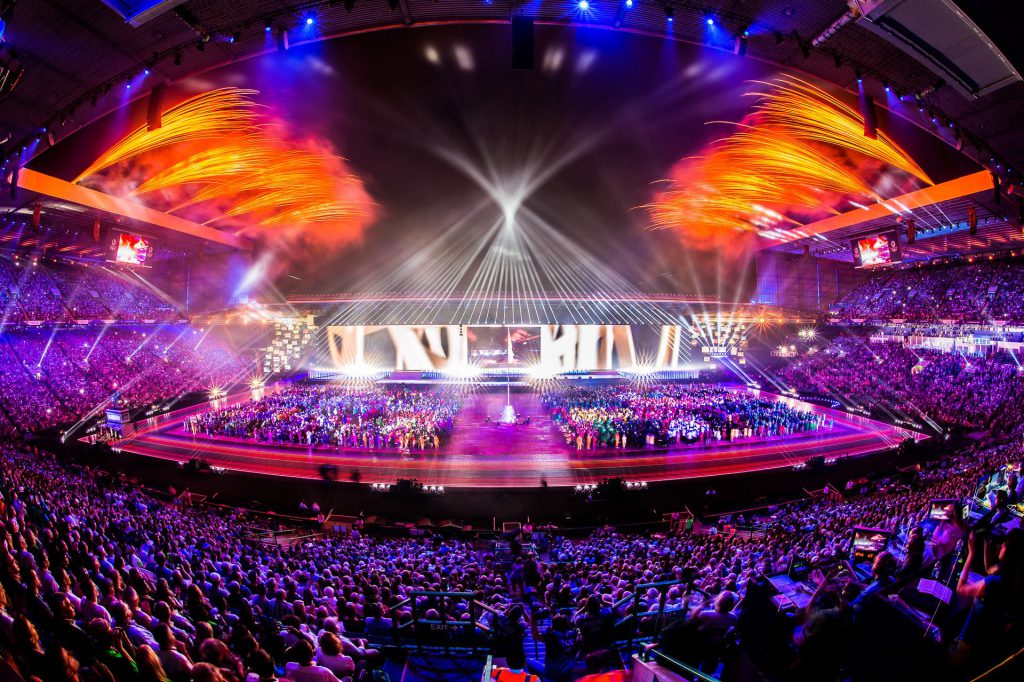 Anyone who's seen this British born designer's work on projects like Beyoncé, Take That, Jeff Lynnes ELO arena tour, Commonwealth Games, Ryder Cup Opening Ceremonies, and the BBC 6 Music Festival, cannot help but be impressed by the broad scope of his vision and the multi-dimensional structure of his design. Deftly blending colors, patterns, multimedia and scenic elements into an orchestrated visual panorama, Routledge has earned a well-deserved reputation as a master of big all-encompassing looks; an accomplishment that has garnered him a trunk full of honors like the British Academy Television Craft Award, a Prime Time Emmy nomination and recognition as the TPi Lighting Designer of the Year in 2015.
The impressive breadth of his designs and his worldwide recognition notwithstanding, however, Routledge remains firmly grounded in his approach to his work. An ardent believer in what he calls "Responsible Design," he never strays from the notion that at its core every design is done first and foremost for the client. As he sees it, a design can only make a difference if it is used, which means it must first fit within the limitations of a budget, the dimensions of a stage, the capacity of touring company – and not the will of the designer.
Keeping this concept firmly in mind when designing does not diminish the creativity of the design process says Routledge. On the contrary it works to strengthen and expand it by compelling the designer to work smarter and think more deeply. Looking at his work in concerts, theater, television and other genres, we readily agree. Speaking to us from his London studio, the versatile LD shared his insights into the happy marriage he's arranged between practicality and creativity.
Like many people, we've been impressed with the way you blend scenic elements with lighting, especially in some of your larger designs. Can you talk about the interplay between the two? Which do you focus on first when designing?
"It all depends on the nature of the show, and the size of the creative team. Does the show have a creative director and/or a set designer to work with? Or is the whole creative derived from the lighting designer? The latter is much more common in concert touring work. Lighting can be used to create air effects and create an architecture with lights or to light and compliment scenery transforming the elements with light, shade and color.
"So I guess the starting point that I look at comes down to the concept for the design What are my intentions and what do I want people to see in each show? You can't approach every show the same, because they are all so unique. A kit of parts that works for one won't work the other. Scenery and scenic elements give a great dimension to a show and a number of set designers I work with really appreciate our desire to work with them and not overtake the show with over the top air effects and lighting for lighting's sake."
Does incorporating scenic elements into your design allow you to do more (or do things differently) as a designer than you'd do if you were just using lights and video?
"Absolutely, at some shows I very much play the role of Lighting Designer but more and more we are doing total creative work on the look of a show be it for TV or live concerts. This year we are looking after all the creative elements of Jeff Lynne's ELO Arena tour. It's been a total pleasure creating something that we hope people will love. Taking full creative control of the look of a show gives it a coherence and a totally thought out feel. Of course this doesn't necessarily work for every show and a number of projects really need a full creative team, but when the opportunity arises to take control of all creative aspects we relish in it."
We notice you used a lot of tungsten in BBC 6. What do you like about the warm white tungsten look?
"The BBC 6 Music Festival has been going for three years and we have designed it since its inception. In fact one the early newspaper reviews called it the best lit festival ever! It moves to a new city each year with new venues, but we have a distinct feel for it, and a lot of that comes from some of the industrial venues we are presented with. Budgets are not huge but we wanted to give the festival a signature look and tungsten sits very well in that and has traveled with the show. We play with it and use different fittings. We also use local suppliers each year; and tungsten fittings are readily available. They're also cost effective so we can use them in quantity to make a real statement. We made a huge bespoke Tungsten chandelier last year for a promo run for ELO and that was a stunning look. I guess I'm known for using Tungsten and have been called 'Tungsten Tim' in the past on a number of shows!"
On your Take That III Tour you created an incredible dimensionality on stage mixing truss, video, scenic elements and back lighting and then pulling the whole package together with some beautifully balanced colors. When you have a complex design like that how do you tie it together? Is it the color?
"I was fortunate on TT to be part of an amazing creative team including Kin Gavin, the projects creative director, and Misty Buckly, the set and art designer on the show. That team gave me such a wonderful show to light. It was part theatre, part spectacle, part pop show. The creative vision very much led me down certain paths. We had a world mapped out that required certain colors or shifts from monochrome world to colorful areas of the world we had created.
"However, for me it's not always about the color — you can create an amazing show with the just one color – it's about the timing and transitions between cues. How do you get from A to B? I played a lot with complex timing on TT to create a feeling of traveling and smooth the transition between songs. One important part of our show was the set, it needed to be lit. Unfortunately too many designs ignore the set and go for big light looks that don't bring the set to life. This is a mistake in my view, since lighting is only one piece in a coordinate kit of parts that go into making a successful show. No one part is bigger than any other – you have to understand the balance between all of the different parts and work closely on video balancing, effects and the performance."
Looking at your work, we see you've achieved impressive results with projection video and LED video walls; do you have a preference between them?
"The two serve a very different purpose. In everything we do we should look at the right tool for the job. Sometimes the reasons for choosing an option can be budgetary or logistical. A lot of the time I choose projection over LED as I don't want that electronic pixel feel. I want the video images to have warmth, depth and a more analogue feel. Often when I need punch, I will use LED screens but cover them in a black rear projection screen material to convert the image to a more projection type feel as it blends the pixels together; and then when the video is off the screen can simply disappear as the front service is black and not glass covered LEDs."
Some of your work evokes images of great paintings. Are there any artists from the era before electricity that you think would have made great lighting designers if they were around today?
"Not necessarily before electricity but I have often referred to the work of Paul Klee who my Dad introduced me to. Even in college, I designed a show using some of his artwork in 35mm slides on Kodak projectors. His geometry and color have always been in my mind as well as the work of Mondrian. At the end of the day a lot of beam work in lighting is based on creating geometry and architecture using beams, angles and color."
What do you like to design in?
"I use WYSWIYG as our main work flow tool, with the sheer number of projects my company works on in a year, we need to visualize concepts for clients, create the main plans and then pre-program the show. In my view there is only one tool that can really do all those things in one package and that's WYSWIYG. We own a number of systems and the workflow of the package means we can move through all those processes in one software package, we have spent a long time getting our template files and layouts all perfect so the packs of information we produce are up to standard and quick to export for clients, crew and production."
On the subject of design; can you walk us through your design process? What's the first thing you do when you start a project? How do you stimulate your creative juices?
"Some projects are obvious to me straight away, I can see them as the show is being briefed to me and I have an instant idea of direction. Other shows take more time. I don't stew on them, I carry about my life for a few days and inspiration always comes. Sometimes clients are looking for instant concepts and so you have to think on your feet. One overriding factor for our success is our ability to understand the constraints of a project – be it budget, time or both.
"Responsible design means that you can't just design something that does not fit the client's pocket or logistics. You need to have a good understanding of where projects sit in the market and at the end of the day everyone has to make a profit. Responsible design comes from understanding those constraints. It doesn't have to make you less creative, it's all about boxing clever and getting maximum bang for your buck. I start with simple sketches, though to be honest I can't draw for toffee so I move quickly to WYSWIYG for knocking out simple ideas and scaling things."
Your body of work is very diverse ranging from events to broadcast to concerts to theater. Why this eclecticism? Do you take lessons from one genre and apply it to another?
"I'm very lucky, I have a wide range of experience in a large number of genres and to be honest I think specializing in just one is too confining for a career given the number of times shows are now crossing over. Look at all the theatre shows that now have live to cinema showings that have to be tweaked for broadcast.
"Look at all the live DVDs of concerts – and the YouTube footage of concerts as well as the live camera inserts in shows. A full understanding of all these genres lets you take your experience to the other, I carry a broadcast light meter on all my concert tours, I want the follow spots to be perfect each night, after all it's the live footage and press photos the band will have to keep forever – they should be perfect. Also by diversifying I am able to keep busy all year round, when one area is quiet the other can be busy – I have a low boredom threshold, I need to be busy!"
Given your diverse body of work are there particular projects that you've done that stand out as most rewarding, interesting or challenging?
"One of the most rewarding was a show for MTV back in 2010. There had been a cataclysmic earthquake in Haiti and MTV created the biggest telethon ever televised. They created it in record time but they had one problem, a number of the biggest acts in the word weren't in the States and were in Europe. I got a call from a producer friend and asked if I could help create a London satellite studio look for the show – there was very little budget and only 3 days to achieve it. Calling in all my colleagues and friends of friends we pulled together a stunning show in a small TV studio in central London that featured Beyoncé, Coldplay, Rihanna and Jay Z. No one got paid, no one got proper breaks and we grafted to get it together and it was one of the most beautiful days onsite I have ever had – the second money was not the driver for a production everything else felt really different."
When you do look back on your body of work, is there any project that you would wish you had done this a little differently?
"I think as lighting designers we will always be hyper critical of our own work, but with that to one side I always endeavor to create the best in what I do and as long as I put 100% in everything I do then I guess there is no more I could do."
What are the most important three attributes that a person needs to be a lighting designer?
"Congenial, Creative and Cooperative — lighting is 99% politics and 1% lighting."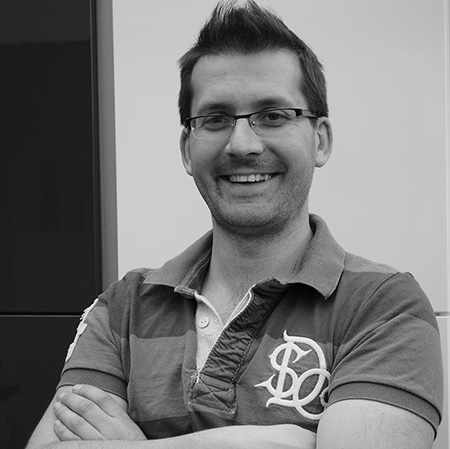 You won a BAFTA Wales for Grand Slam. Can you tell us what that was like?
"That was just fantastic, prior to me really going international with my work this was my first big award and it was extra special it was in Wales, where I trained and it's what I call my second home. I've been lucky enough to have won and be nominated for several awards since including TPi Lighting Designer of the Year, but this one was really special. I almost missed my name being called out at the awards as I had popped to the loo as my category was quite a long way down the running order, however for some reason the order changed and I was caught having to run from the bathroom as I heard the nominations being read out!"
We know you worked with Patrick Woodroffe on the London Olympics and multiple other projects; what did you learn from him?
"I've been lucky enough to work alongside a number of the world's best and well-known LD's, and there aren't many with character of PW. Lighting design aside as a given – he is engaging, giving and respectful of the work of the programmer and for me he was always best at deflecting all the politics so that I could carry on programming the show. He is superb with talking to artists and his manner has always been one that I wanted to emulate. If you can handle the artiste and get along great you are halfway there."
What do you think you would have done if you weren't a lighting designer?
"Really tricky this one as I have done lighting as hobby when I was 13 and that was 27 years ago before turning professional over 20 years ago, I don't really know anything else, it's in my blood."
Learn more about Tim at www.timroutledge.co.uk