Belgium Beat
Posted on August 30, 2017
Dating back to medieval times, the gothic castles and cathedrals that line the center of Ghent, Belgium offer a breathtaking beautiful view that transports visitors back in time. For 10 days this summer though, the city's UNESCO protected district rocked with cutting edge 21st Century music and technology during Gentse Feesten, a go-to festival for Northern Europeans.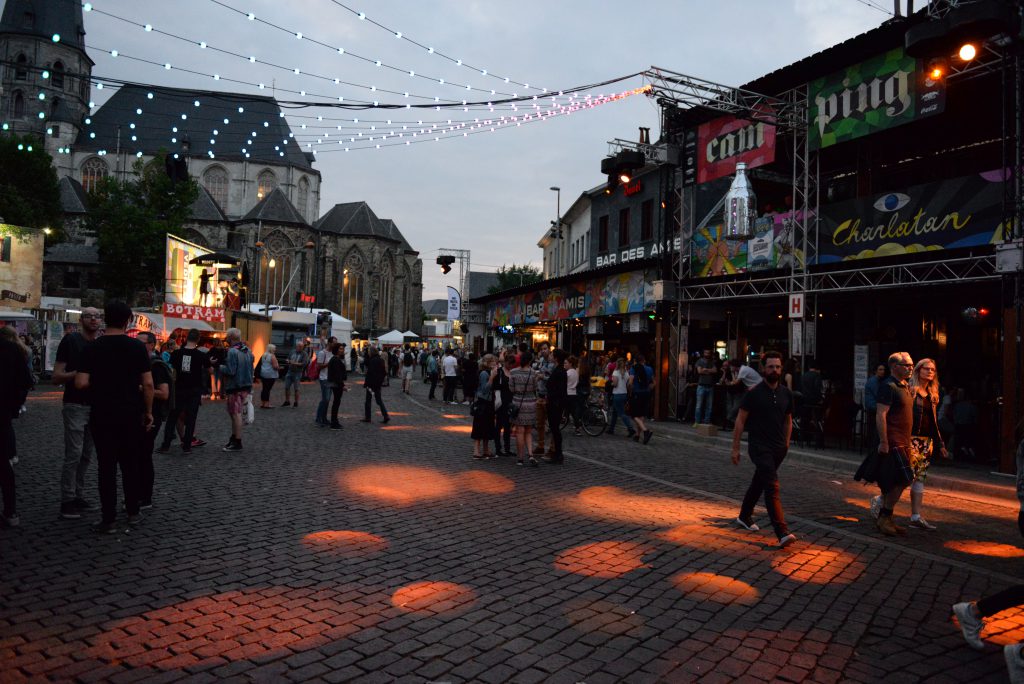 At the heart of it all was the Sint-Baafsplein square stage, which was transformed into a swirling visual dynamo by Vince de Schinckel's fast-moving and colorful lighting design that featured eight STRIKE 1 multi-formatted fixtures, 20 Maverick MK2 Washes, and 16 Maverick MK2 Spot fixtures, supplied by Belgian rental specialists Euro PA.
The STRIKE 1 fixtures provided de Schinckel with an impactful tungsten emulating blinder and wash tool for creating classic main stage looks. "After having a great experience with the STRIKE 4 on last year's festival, I was excited to try out the single source STRIKE 1," he said. "The visual impression created by the STRIKE 1 was incredible. Not only was I able to illuminate the whole square and surrounding buildings in blinder mode, I was able to create subtle eye candy wash effects thanks to the warm tungsten emulating dimming curve."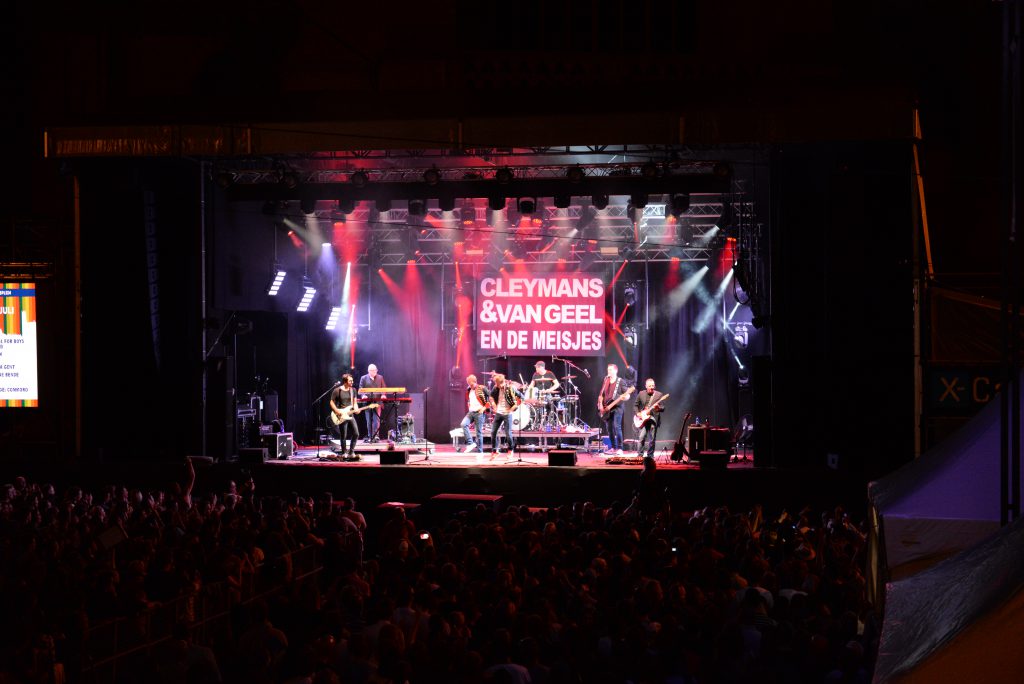 To provide the main visual support to the bands on stage, de Schinckel relied upon a combination of Maverick MK2 Wash and MK2 Spot fixtures. de Schinckel positioned the wash fixtures above the stage on truss to provide concentrated wash lighting across the entire stage area below. The spot fixtures were used to cut through the wash beams with intense and sharp accuracy, thus providing the necessary visual juxtaposition.
"The combination of the Maverick MK2 Spot and Wash is an extremely powerful one," said de Schinckel. "The output of both fixtures is very strong. The spot and wash combination gave me a whole array of looks to play with. And thanks to the various gobo and prism effects of the spots, we had some great visual tools at our disposal to create an intense atmosphere worthy of any festival main stage!"
de Schinckel's lighting arsenal also included 24 Intimidator Hybrid 140SR fixtures from CHAUVET DJ. Chosen for their impressive size to output ration, these fixtures were flown from overhead stage truss. In addition to the powerful 140W discharge source, the fixture's ability to morph effortlessly between spot, beam and wash with a number of standard effects such as rotating gobos and multi-facet prisms, gave de Schinckel a further tool to shape the atmosphere of the various performances.
Through his deft use of some state-of-the-art fixtures, de Schinckel was able to combine exciting visual elements from two very distant time periods in his festival design. "The historic Sint-Baafsplein square is a formidable setting in itself," he said. "Thanks to the fixtures, however, we were able to ensure that all eyes were firmly transfixed on the energetic visuals during the various performances throughout the full 10 days. I'm happy to say that the fixtures didn't miss a beat."