Conga Room-LA Live Gets Camera-Friendly With CHAUVET Professional
Posted on February 15, 2018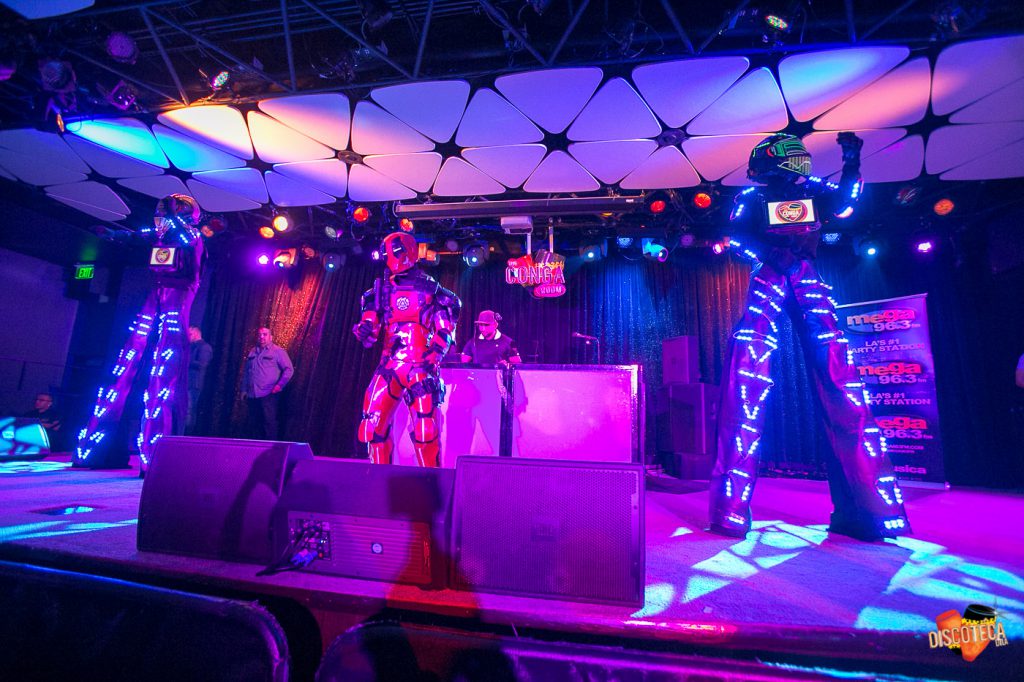 LOS ANGELES – The Conga Room-LA Live isn't photographed and videoed quite as often as the celebrities who frequent the nightlife, concert, and private event venue, but it comes very, very close. Located directly across the street from the Staples Center, the sleekly designed 1000-capacity multi-room site regularly hosts press conferences, after parties and other functions associated with major award shows like the Grammys, Emmys, X-Games, VMAs, and ESPYs, as well as film and album releases, all of which are press magnets. Lately, the photos and videos taken at the celebrity co-owned A-list venue are looking better than ever, thanks to the installation of 34 CHAUVET Professional fixtures, supplied by RAT Sound and designed by Aaron Silvie.
"There has been a stunning improvement in our image quality on film and still photography as a result of these lights," said Woody Nuss, Production Manager of the Conga Room-LA Live. "The room now has a beautiful even light field, and the improved image resolution that results from this is obvious even to casual observers. Our social media and marketing look fantastic, and our film/TV associates are ecstatic."
The Conga Room-LA Live's lighting system is anchored by four Maverick MK1 Spot fixtures, along with eight Rogue R2 Spot, eight Rogue R1 Spot and 12 Rogue R1 Wash units. Together, these movers are used to add visual excitement to the stage and dancefloor, while also providing a smooth, richly colored light to bring out the best in photos and video images.
Accenting the architectural elements of the Conga Room-LA Live are two Ovation E-910FC RGBA-Lime color-mixing ellipsoidals. "Full color mixing and gobos from the Ovations really add another dimension to the room when we shine them on our white pillars and art installations," said Nuss. "We can change the whole tone of the room and suit our various clients' wishes by changing colors."
The quiet operation of the moving fixtures and ellipsoidals also has made the Conga Room-LA Live more video-friendly. "We get a lot of feedback about how nice it is that our place is so quiet when it's hosting location shoots and press conferences," said Nuss. "The other thing that we really appreciate is how the zoom on some of the fixtures makes it very easy to focus on logos, signage or various objects during corporate events."
When it isn't hosting a private event, filming, or press conference, the Conga Room-LA Live is one of its city's hottest nightspots with international touring acts from a variety of genres like salsa, reggaeton, Latin pop/rock, EDM, world beat, soul and hip hop gracing its stage. The club is typically filled to capacity on concert and "club nights," when the lights that created a suave, elegant and sophisticated tone for events and productions one night are turned loose the next to sweep up the crowd with their intense rapid movements, sharp crisscrossing beams and bewitching gobos. "Touring LDs are extremely happy with the new movers as soon as they arrive.
"We really have a few different lighting modes here," said Nuss. "Happily, for us, we're able to excel in a variety of scenarios with only one very versatile lighting rig."