Getting Creative with Clouseau
Posted on August 2, 2016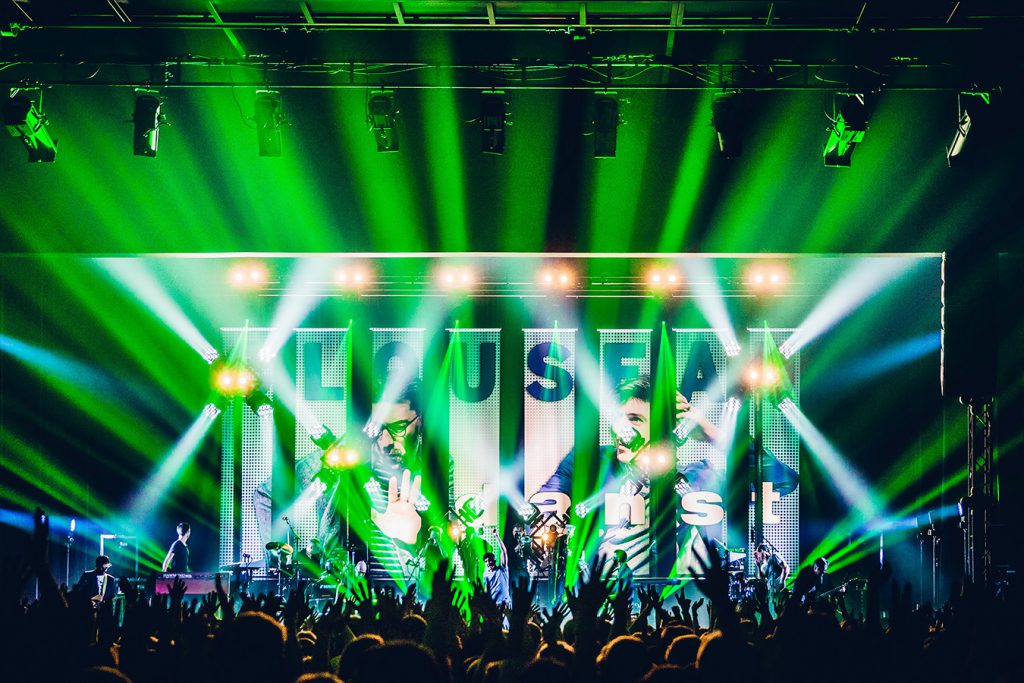 We're extremely honored that Luc Peumans of Painting with Light, a leading European designer used a plethora of our fixtures on the "Clouseau Danst," tour by the Belgium super group Clouseau. With multiple chart-topping hits to their credit since the 1980s, Clouseau is one of Belgium's most popular music acts. Well known for their penchant for surprising their large fan base, the group has performed in many unusual venues, such as railway stations, as well as more conventional arenas.
Peumans incorporated a wide range of CHAUVET Professional fixtures into his design, including 16 STRIKE 4 multi-formatted LED warm white fixtures, 24 Next NXT-1 moving LED panels, 18 Rogue RH1 Hybrids and 10 Rogue R2 Washes. Looking after the lighting design and direction on the road is Painting with Light's Paco Mispelters, who also programmed the show. Lighting kit for the tour is supplied by Coruna Sound & Light, which made a major investment in new Chauvet kit.
Key to Peumans' design was a central visual collaborative effort that involved the warm white audience blinding effect of the 100-watt STRIKE 4 fixtures and the pixel mappable colors of the Next NXT-1 panels.
A total of six STRIKE 4s are hung on the rear truss, with another six rigged on six ribbon lift towers lined up along the back of the stage, which lift up and down throughout the set. Each of the six STRIKE 4s on the towers is surrounded by four NXT-1s respectively to help create stunning looks. The incandescent fade and strobe features of the STRIKE 4 fixtures are utilized throughout the band's set to add emphasis to specific songs.
The 24 NXT-1s are an invaluable piece in the overall jigsaw of Peumans' lighting design, drawing eyes into the gently crescent shaped formation of fixtures on the towers with their fast panel movement and 25 narrow-beam LEDs. To complete the visual picture, 18 x Rogue RH1 Hybrid fixtures are positioned six on back truss, six on floor, and three each on two of the ribbon towers with three R2 washes per side on 2-meter high scaff extensions and two R2 washes on the front truss towers
Peumans selected the Rogue fixtures for their intense brightness, excellent beams and colorful gobo effects as aerial visuals, in addition to their effectiveness as general on-stage wash. This vibrant combination had great effect on the scenic fabric backdrop far upstage, onto which the myriad Rogue beam projections and effects could be clearly seen.
Clouseau are renowned for their incredibly charismatic live performances – and Peumans has been involved with them in a show design capacity for some years. However, it is the funky new sounds of Clouseau Danst, as well as the interesting visual language of this latest tour, which are uniting fans of all nationalities, who are packing out concert halls and theatres throughout Benelux.