John Garberson Creates Diverse Pot of Gold With CHAUVET Professional
Posted on June 6, 2017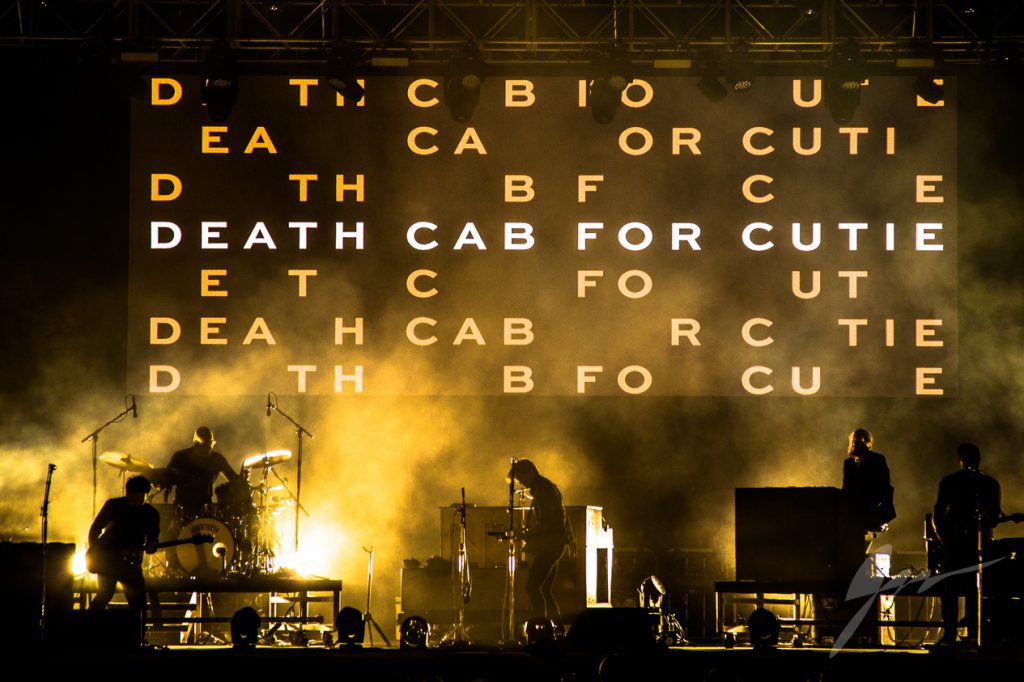 CHANDLER, AZ – Lighting designers all have their own individual styles, and they go about the business of reflecting their clients' music in slightly different ways. As a designer himself, John Garberson fully appreciates that, which is why "flexibility" was one of his primary goals when he put together the West Stage lighting rig for the 2017 Pot of Gold festival at the Rawhide Center outside Phoenix. Helping him create a festival rig that could support the unique styles of a very varied mix of nine visiting LDs was a collection of Maverick, Rogue and STRIKE fixtures from CHAUVET Professional.
"We have been doing the Pot of Gold festival for a number of years," said Garberson of Creative BackStage. "This year, we decided to go from an old school 120K system to a mostly LED and moving light rig. The move saved on generators, gas, labor and rigging costs.  Going beyond these practical things, though, we wanted to have a rig that would open the door for LDs to be very creative."
Noting that there is "only so much an LD will bring to a festival in a ground package," Garberson put as much variety as he practically could into his rig." We had a little of each type of lighting effect, from beams to spots to washes to strobes to followspots," he said. "The idea was to design a rig that any LD would be comfortable meshing with his or her existing show. This meant having a broad range of fixtures, which of course made cost and compactness priorities for us. The Mavericks and Rogues excelled in this regard. Both delivered a lot of punch for their price and size. The visiting LDs who were not experienced with these fixtures were blown away by their performance."
The generous proportions of the West Stage (a Stageline SAM 575) also made it easier to create a diverse rig. For added flexibility, Garberson replaced the moving backdrop truss that was used at the festival in previous years with a 30mm x 11.5 6mm LED screen. "The video screen gave designers way more opportunities to create their own looks," he said.
Garberson positioned his fixtures to expand the flexibility of his rig even further. He flew eight STRIKE 4 multi formatted fixtures and 12 Rogue R2 Washes on downstage truss to create front washing, audience lighting and stage framing opportunities. Taking advantage of the STRIKE's warm white glow, designers could give their Pot of Gold shows a retro "tungsten look," while using the fixture as a wash or audience blinder.
"The STRIKE was well suited for what we wanted to do in terms of creating a flexible rig, because it can make a strong statement in so many different ways," said Garberson. "As for the Rogue, its zoom feature gave the LDs a lot of options to cover different areas at the front of the stage."
At mid-stage, Garberson flew four Maverick MK2 Spots, eight Rogue R2 Washes, six beams and three strobes to give LDs a variety of options for down lighting. "The gobos and colors from the MK2s gave LDs a lot ways to change the look on stage," he said.
A similar configuration of six Maverick MK2 Spots, eight Rogue R2 Washes, four beams and four strobes opened a range of creative possibilities for back lighting and stage washing. For aerial effects, Garberson arranged eight Maverick MK2 Spots on the stage deck.  The arrangement met with unanimous approval from visiting LDs, who appreciated the flexibility it afforded them.
"We really had no issues with this rig," said Garberson.  "We submitted the CAD and gear list to all the bands, and no one requested any changes. On Saturday the band Death Cab for Cutie brought in their ground package, which was all pre-installed in rig-rolling truss. This package had bigger, more expensive spots. Looking at them next to the MK2s on stage, I was amazed how you really could not tell them apart."
Of course, it takes more than good gear to create a seamlessly flexible festival rig. Garberson also praised the work of his Creative BackStage crew:  Matthew Berg, Rita Assi, Cody Lisle and Connor Coffman. "They deserve a lot credit," he says. "We created a rig that was visiting designer-friendly. I think that's something every LD can appreciate."