John Garberson Creates Versatile Rig For AZ Bike Week With CHAUVET Professional
Posted on April 26, 2018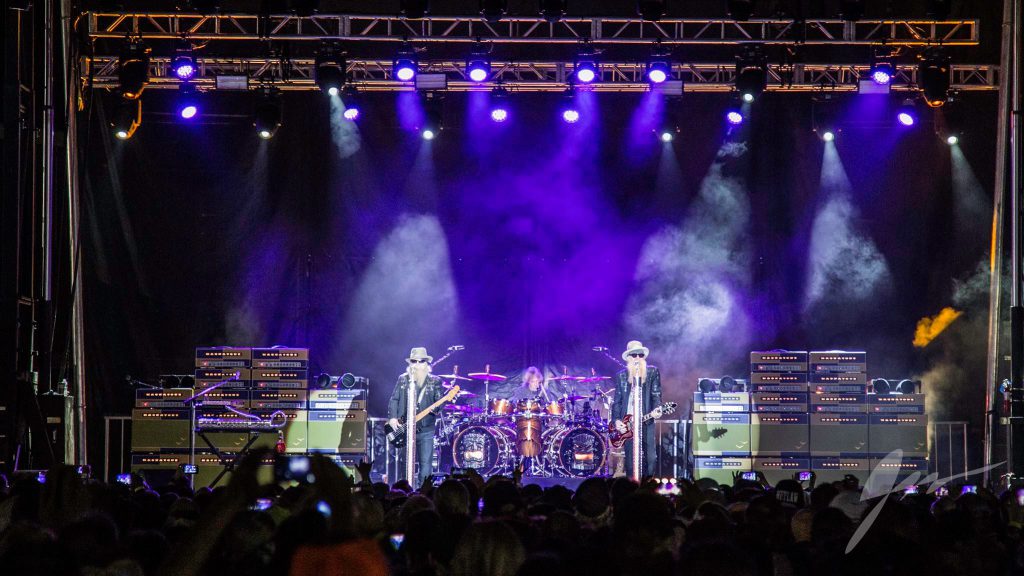 PHOENIX – Arizona's famed "Valley of the Sun" is located in a desert, but from April 11-15, this hot, dry landscape was shaking with thunder, not the meteorological kind, but the rolling four-stroke variety, as over 70,000 motorcyclists from every corner of North America, descended on the area for the 22nd annual Arizona Bike Week. At the end of each day, after all the charity rides and swap meets were over, most bikers said goodnight (temporarily) to their Hogs, Blackbirds and Hurricanes and headed off to the event's fairground concert venue to see multi-platinum headliners like ZZ Top, Shinedown, Collective Soul and Chevelle.
Supporting these performances with some potent hard-driving looks was a flexible festival rig supplied by Creative BackStage that featured CHAUVET Professional Maverick, Rogue and STRIKE 4 fixtures. Designed to create maximum impact with plenty of blinders, aerials and intense beam patterns, the rig could also be easily adapted to reflect the personalities of the different artists.
"Whenever we put together a festival rig, our intent is to make it versatile enough to give all the visiting LDs a range of options that makes them feel comfortable," said John Garberson of Creative BackStage, which was hired by Pro Production Services to do the lighting and video. "At the same time, we have only so much space in the rig, and we want the lights to make a powerful statement. This means finding fixtures that are not only punchy, but also flexible enough to be used in different ways. This is where the Mavericks, Rogues and STRIKEs fit in. The output of the fixtures also allowed them to stand up to the video wall we had on stage."
Garberson's rig needed all of the impact and versatility it could muster during Arizona Bike Week, as winds topping 30 mph on two of the days made it impossible to use big backdrops, scrims and haze. "We had to rely more on the lights themselves those days, so you appreciated things like big, crisp gobos at times like that," he said. "Our crew of Rita Assi, Programmer; Michael Morse, L2; Maxine Kichler, Rigger; and Jamie Rivera, Video Director, all did a great job dealing with the elements."
The eight STRIKE 4 multi-formatted fixtures in the rig were consistent performers throughout the festival. Flown in a straight line across upstage truss, they were used repeatedly as blinders, strobes and warm white audience lights. They also gave the stage a signature look at the start and conclusion of performances, their warm white glow visible throughout the sprawling fairgrounds.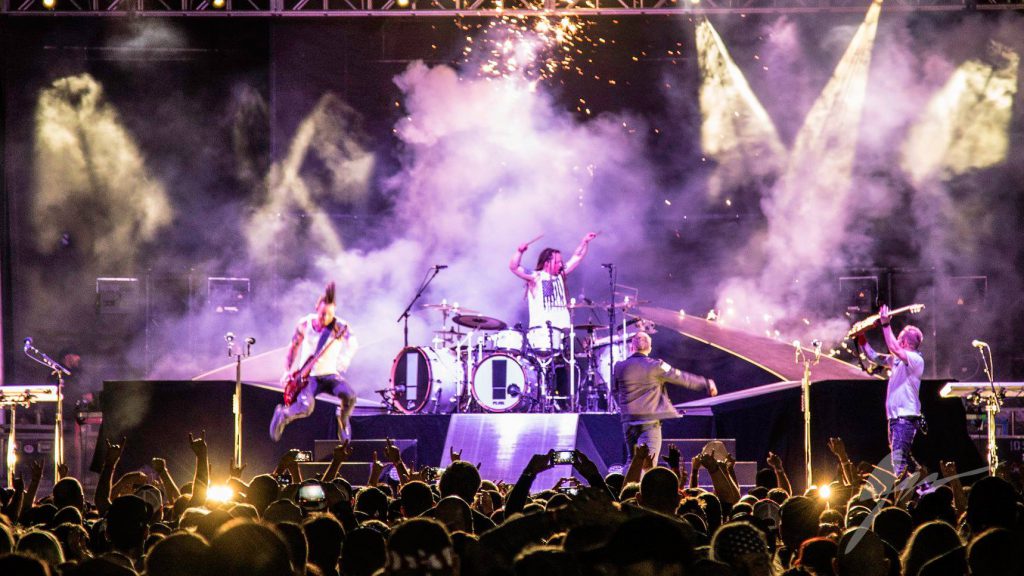 Garberson arranged eight of the 20 Maverick MK2 Spots in his rig on drum risers and flew the others on midstage truss. From these positions, the 440W LED movers were used for aerial effects, down spotting, specials and audience lighting. Drawing on their CMY + CTO color system, Garberson also used them to create powerful accents.
The rig's 28 Rogue R2 Washes were flown on upstage, midstage and downstage truss. Garberson supported the mood of the festival by using these fixtures to wash the stage in intensely saturated colors. At times, though, he quickly changed the mood by bathing the stage in lighter hues. In keeping with his design philosophy, the Arizona Bike Week rig was not only powerful, it was also flexible enough to change quickly.