Jonathan Lipsy: Envisioning Studio Space
Posted on June 20, 2016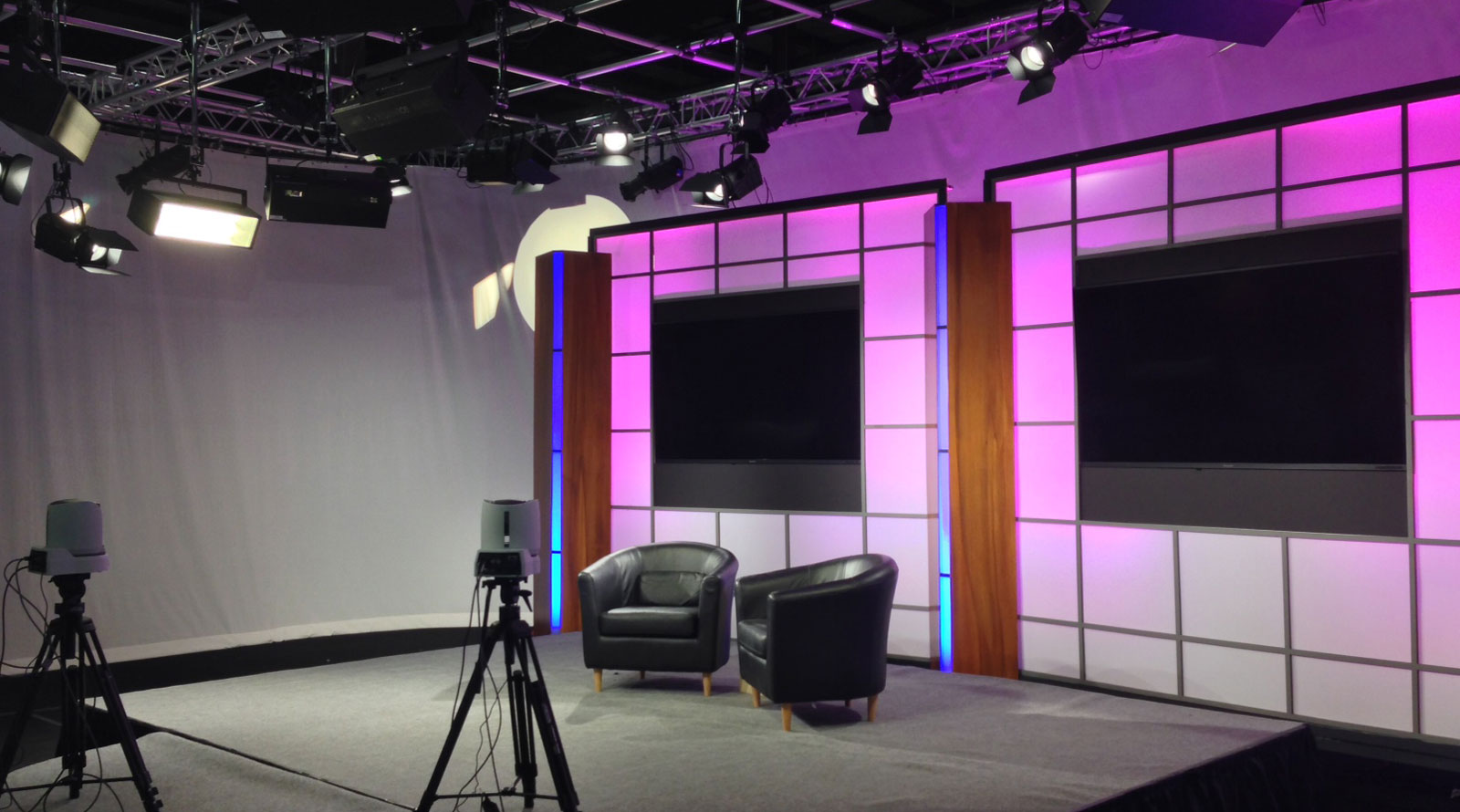 Andy Warhol once famously predicted that everyone would enjoy 15 minutes of fame, but it's doubtful that even the pop art icon could ever have imagined the impact that social media would have on our popular culture. Today, thanks to platforms like YouTube, this fame can last far longer than Warhol's 15 minutes.
This potential hasn't been lost on marketing departments at companies large and small, which have produced a flood of in-house videos to distribute on social media. Since all of these marketers need a place to film their homegrown videos, the demand for on-site studios at businesses and other organizations has soared. Just ask Jonathan Lipsy.
The manager of Broadcast & Lighting at Integration Solutions Group, Lipsy has designed an estimated 250 on-site studios (or if you prefer "production spaces") for businesses and other nontraditional broadcast clients. At times he has turned some improbable sites like basements and mills into studios. He graciously shared his ideas on bringing out any space's broadcast potential.
Why are so many companies, government agencies and other organization building on site studios today?
"With the advancements in technology pertaining to still or video capture, video editing, lighting and broadcast mediums, it has now become easier and less expensive for someone to promote themselves in a professional manner. With today's technology, there is almost an auto button for everything. The days when you had to rent a production facility with an arsenal of lighting and a full grip truck to produce a simple marketing campaign are fading quickly. These types of production houses are still very important and have their place in sectors of the industry, but to create a simple promotion, one used in a marketing campaign for a corporation for example, those big facilities are no longer required.
"Larger companies are now hiring a full time video staff to produce all of their needed marketing pieces. Because of this, I am constantly hearing about more and more companies who need help installing a full production studio at their facilities. This was not as much the case 10 years ago. Social media is now becoming a mainstream line for marketing. You Tube, blogging, podcasts, Twitter…these are all excellent avenues for people to promote their videos to get increased exposure. Now they are building studios at an alarming rate to get it done."
Can you walk us through the process of what happens when a client asks you to install a broadcast studio in their facility for the first time?
"When a client contacts me for the first time, or for repeat business, I have a long list of questions that I ask. This list will pertain to everything about the studio and the people using it. What is important to me are the hours of operation, the number of people who will be involved in the production, the location of the studio, whether or not there will be windows on site – and if so which direction those window will face. I'll also ask about the size of the room, which floor in the building the studio will be located on, the number of sets the studio will hold, the height of the space, HVAC, and the environment surrounding the building — I had a client build a studio next to a commuter rail, which had its own set of challenges, as you might imagine."
What about budget?
"There are many other questions that come up but the one that is never broached in the beginning is the budget. I am not concerned about what a customer has to spend. I will properly design the space per my customer's needs and let them decide if it's too expensive or not. If by chance it is too expensive, we sit down together and modify the design until it better fits their budget without compromising their needs too much."
Are there any requirements regarding the size and dimensions of a space in order for you to turn it into a broadcast facility? Is there a minimum size?
"As for the suitability of a space, almost any space is suitable. I have created studios in rooms as small as 8'x12' and 10'x10' without any issues. My criteria for a proper shooting space is ample power, a ceiling height of at least 8 feet, and an area clear of obstructions like center columns or too much ductwork in the ceiling. If there is enough room to bring the camera far enough away from the subject to get a proper image, then there is enough room to build a studio. The word 'no' rarely comes out of my mouth.
"However, my ideal studio ceiling height would be 14 feet with a 12 foot high pipe grid if the room is large enough to handle the height. Generally, I let the size of the room determine the height of the grid. If the room is larger, then I would want a 12 to 13 foot pipe grid. If the room is small, then I would want a grid set at 10 feet. In a smaller room, if the grid is too high then the angles of illumination are too great causing the lengths of the shadows on the talent to be too long. With a higher grid, we can always drop the lights lower with extensions, but this makes the studio look like an upside-down forest, causing other illumination concerns. Setting the grid to the proper height is always the better alternative."
It seems like low ceilings would be an especially difficult challenge; how do you deal with them?
"There are several primary ways I can handle a low ceiling – by "yoking up" the fixture to the maximum height, using lower wattage "flood" style fixtures or requesting the customer to install a drop ceiling and using recessed ceiling fixtures. Yoking up a fixture is simple. If the room is able to have a pipe grid installed, I would mount the fixture to the grid as usual, but I would then swing the fixture up to the ceiling causing the yoke of the fixture to sit parallel to the floor. This then allows me to angle the fixture to the floor while eliminating the length of the yoke. It usually only gives me an additional 8 inches or so of height but the 8 inches can make a huge difference when lighting a face or trying to create a perfect slice of light on a background.
"If the ceiling height is lower than what I would like, I will use lights that are softer and have a much quicker angle of illumination. Fresnels or ellipsoidals are excellent tools for long throw situations but can cause havoc in a low ceiling studio. In this situation my choice would be a soft Fluorescent or LED. This style of fixture will allow the light to wrap around my subject while still allowing nice shadow detail for shape. Very small LED location units can then be used for key lights or accent lights on the background.
"If a drop ceiling is an option, ceiling tile fixtures are an excellent choice. I have done numerous studios that had 8 foot and 9 foot drop ceilings. These ceiling style fixtures come in Fluorescent and LED and offer an excellent light source for almost any situation. By installing them in a multitude of tiles, you can create a variety of lighting designs that can fit almost any need."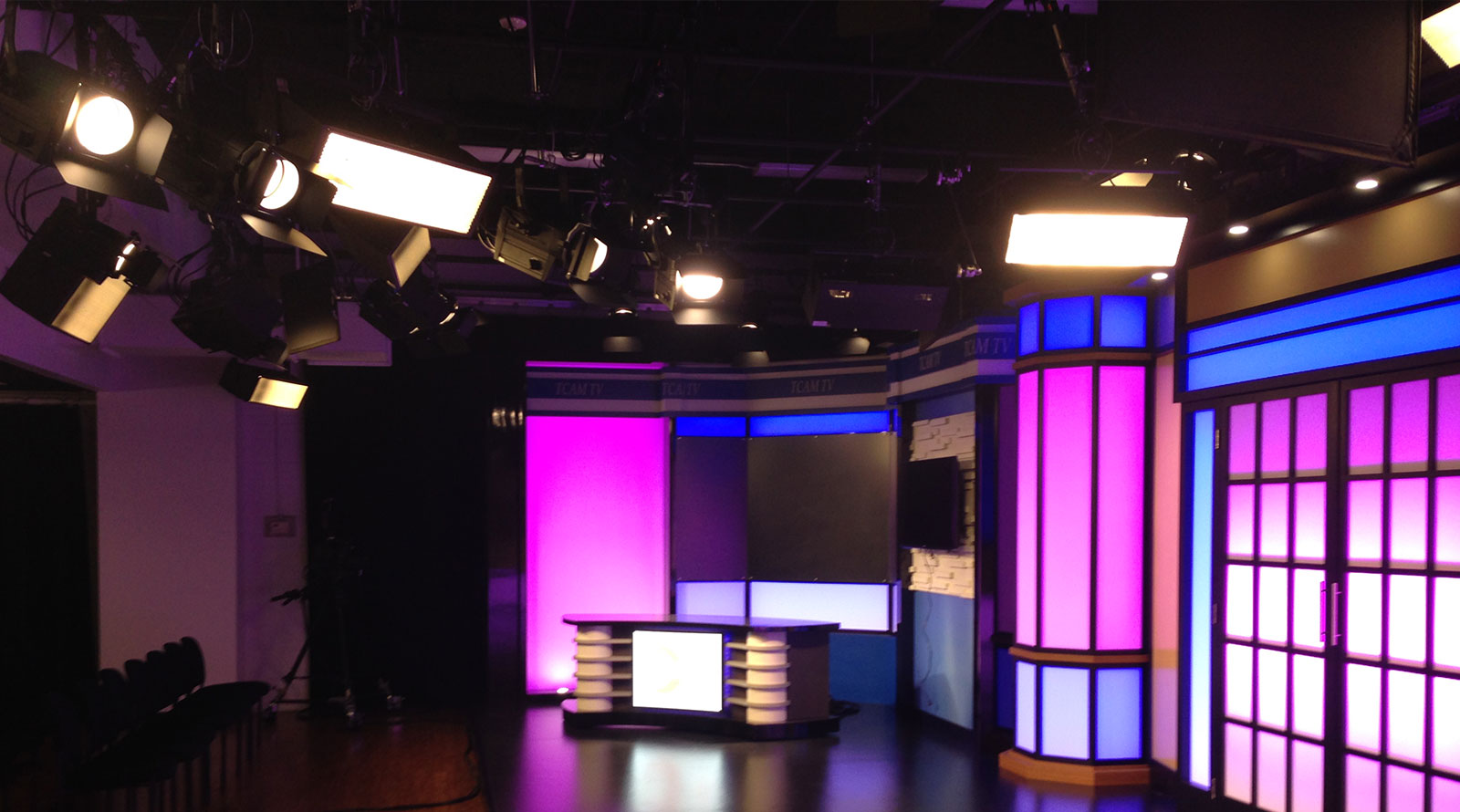 Any other comments on studio dimensions?
"Ideally I would love to have every studio space be square. Square studios allow for proper symmetry making everything look even. This allows for the cameras to be at equal distances, the set to be in the proper location, the curtains to be hung symmetrically and for the pipe grid to be installed evenly. Everything seems to turn out better when the studio is square."
Looking at this another way, are there three or four absolutely essential things that an area needs to have if it's going to be converted into a broadcast studio?
"My studio essentials are: at least two-20A circuits – even though LED and Fluorescent lighting is very energy efficient, I am never sure what a customer may add or need to change in the future. Having enough power is essential. For larger studios I always recommend a 100A electrical panel accessible to the customer."
At Worcester City Hall, you used the building's granite wall as a backdrop for your studio. Can you tell us why you did that? Do you often incorporate the architectural features of a room into your studio design?
"Many of my customers are trying to create images that don't look like everything else they see. When I can create an atmosphere that looks different, or will allow for certain versatility in a studio, I try very hard to incorporate them into my designs.
"Worcester City Hall was an excellent example of this style of design. The contractor was going to board up the wall but I convinced them that it could be so much more than what they were looking at. Once the wall was sand blasted and sprayed with a protective coating, a little colored light was added and the wall magically came alive. The customer loved the look and it gives them a background not previously afforded to them.
"Due to the age of New England, I come across many spaces that have very old brick or stone walls in the studio space. With a little TLC and a few up-lights, I can make the walls become a prominent beautiful feature in their set designs. Not every customer wants this look. Each customer is different and it all comes down to their needs."
What are your thoughts on using curtain tracks?
"Almost every studio I design incorporates a curtain track with several curtains. This is a standard and one that is being used regularly throughout the country. It is very common. I tend to feel that curtains shrink a studio and takes away a certain artistic value in a production. I like to offer my customers a choice in what they would like to offer their producers. A few years ago I built a studio in a very old mill building that had such great character that it was painful to install curtains. The building had massive wooden beams along the ceiling and gorgeous wooden pillars about 18 feet apart. We constructed multiple sets between the pillars and incorporated them into our set designs. By using RGBA LED fixtures to light the pillars we were able to create an illusion that the sets were much larger and deeper than they were. The set became more 3-dimensional and very visually appealing."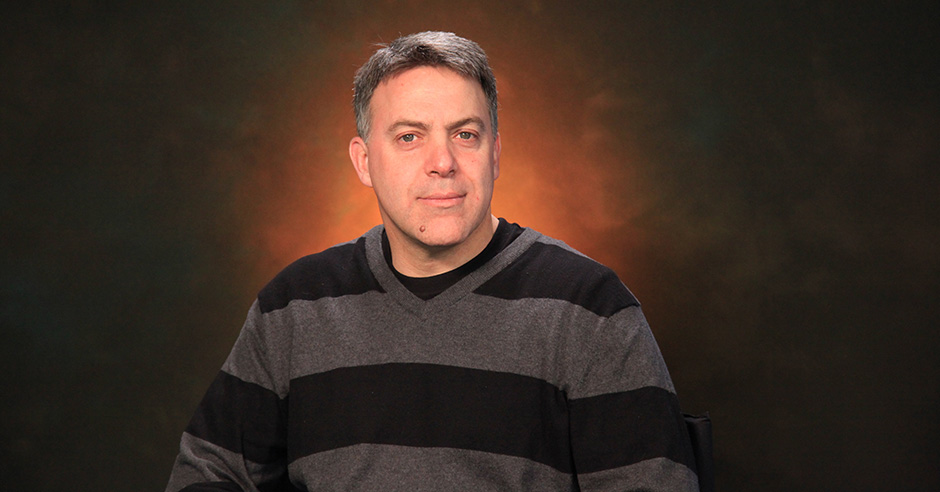 About yourself, approximately how many onsite studios has designed lighting for?
"If I was to take the term "studio" as a production space, I would say that I have designed over 250 studios. This is only a guess. I have been at this game for 25 years and design between 12-15-20 studios per year."
What's the biggest challenge you face when lighting these studios?
"The biggest challenge is not to make my next studio look like my last. Each customer wants their studio to have its own identity. They all say that they want it to look like something they saw on television but with their own special twist. It's a challenge, but a fun challenge."
Looking back at the first studio you ever designed, is there anything you would have done differently knowing what you know now?
"The first studio I ever designed professionally was in 1990. I was fresh out of New York City, where I worked as a commercial photographer, and I took my photographic lighting style, and the multi-point lighting styles that I learned in college, and implemented them into my studio design. The design turned out ok but it was nothing close to what I would do today.
"Now I look at designs completely different. I throw all the rules away and design with my heart and my eyes. Textbook learning was great but nothing can replace real life experiences. I would love to go back to that studio, rip it all down and do it all over again. I would light in layers instead of "points" (2-point lighting, 3-point lighting…) and I would create realms of light instead of just pointing a light in a specific direction. More importantly, I think I would slow down and take my time with the design. I would like to sit in the empty room and try to realize the room as something it wasn't showing me. I would ask many more questions and listen more closely to what my customer had to say."
For more information on Jonathan Lipsy and Integrated Solutions Group visit: www.isgboston.com