Justin Preston Creates Trade Show And Concert Looks For Roland With CHAUVET Professional
Posted on February 13, 2018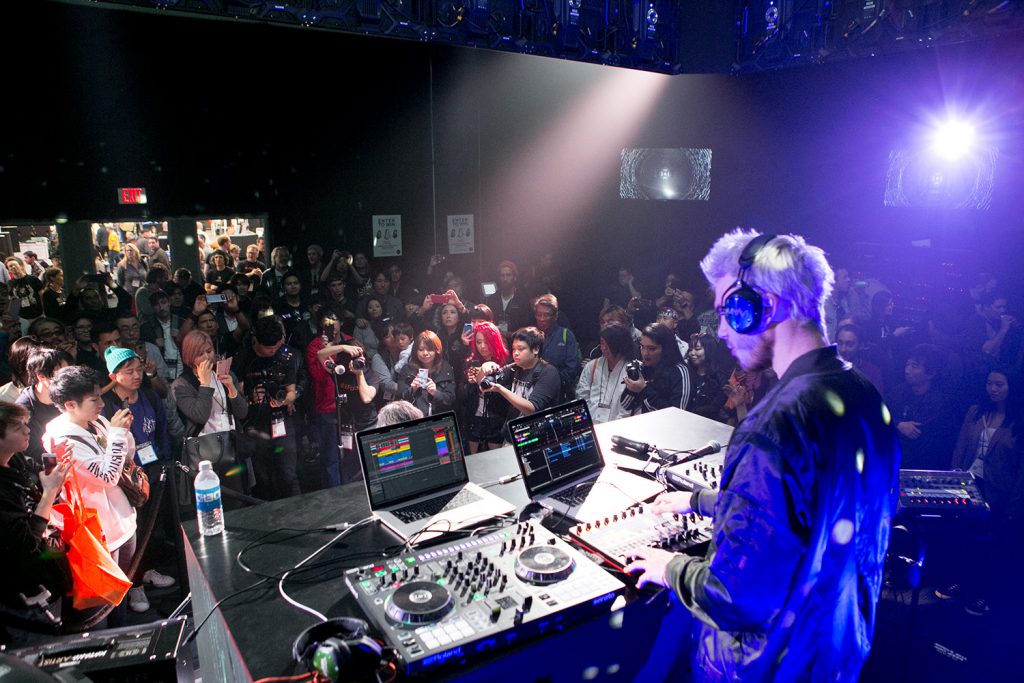 ANAHEIM, CA – Visitors who entered the Roland exhibit at NAMM during a performance by one of the company's many star endorsers experienced a sense of attending a concert. When they returned a short time later, they felt an equally immersive, but quite different, sensation of walking through a high-tech showroom. Contributing to the creation of this flexible exhibit space was a versatile lighting design by Justin Preston that featured a collection of over 90 CHAUVET Professional fixtures, including 32 Maverick MK2 Wash units.
Having this number of high-output moving fixtures in the lighting design for a trade show exhibit represented outside-the-box thinking, but for Preston it made perfect sense, given his objective of creating a multi-dimensional environment. "Our concept in lighting the Roland space was to merge a club and a trade show look," he said. "While we wanted to be able to create a full club vibe in the Roland Room during shows, we also needed to create an atmosphere that promoted customer-product interaction between the musical performances.
"The Mavericks were instrumental in helping us do this," continued Preston, who rented his lights from Kinetic Lighting. "We used the Mavericks to provide a saturated wash of the exhibit between shows, and also to serve up some eye candy effects and beam effects when we had performances. Their large zoom range allowed them to be used as beams during performances and as a general wash between shows; plus, their virtual gobos gave us an extra diversity of looks. I even ended up using them for key, fill, and back light at Roland's international press conference – even though I didn't intend to do this originally — and they performed quite well."
Preston flew his Maverick MK2 Wash units on four 60' straight trusses in the Roland Room, a spacious area that housed exhibit and performance space. Each of the truss structures had eight of the powerful LED washes. Powered by 12 40W OSRAM RGBW LEDs, the Maverick fixtures had the output needed to stand up to the bright video content in the room.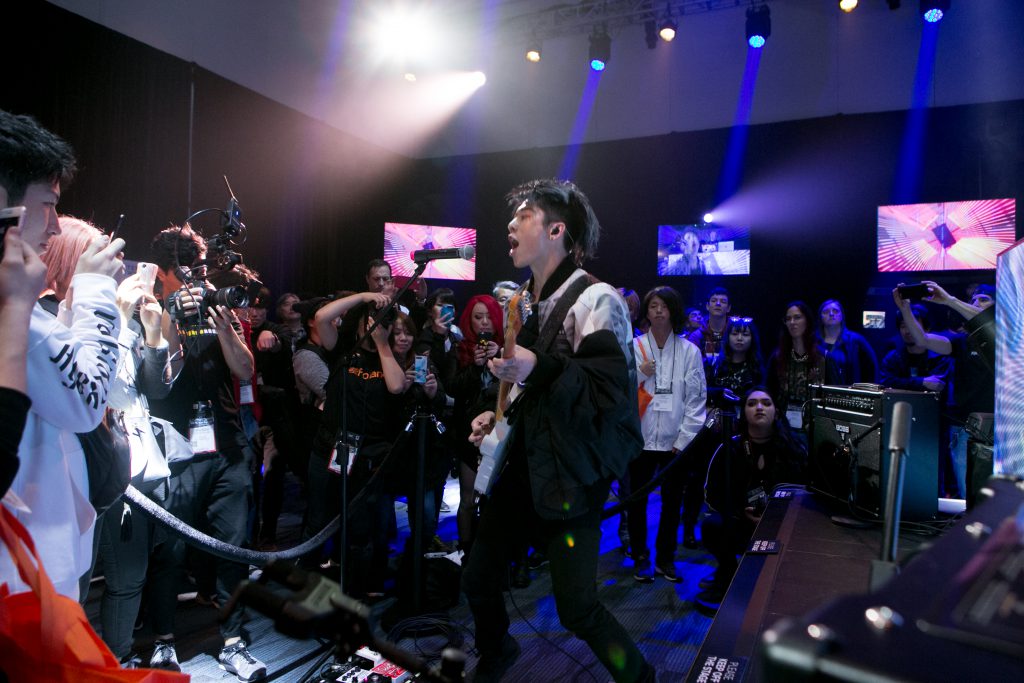 "Our VJ Grant Davis was an amazing collaborator," said Preston. "Videos were an important part of the overall booth presentation, so it was essential that any light we used was able to hold its own in this setting."
In addition to the Maverick MK2 Wash, Preston used four COLORado 1 Solo fixtures to add extra color to DJ performances in the Roland Room. He positioned two of these units on 10' truss towers, relying on them for key lighting, and mounted two behind the DJ on the stage deck for backlight. Color helped set different moods in the room for performances, which included themes from the '80s, '90s and today.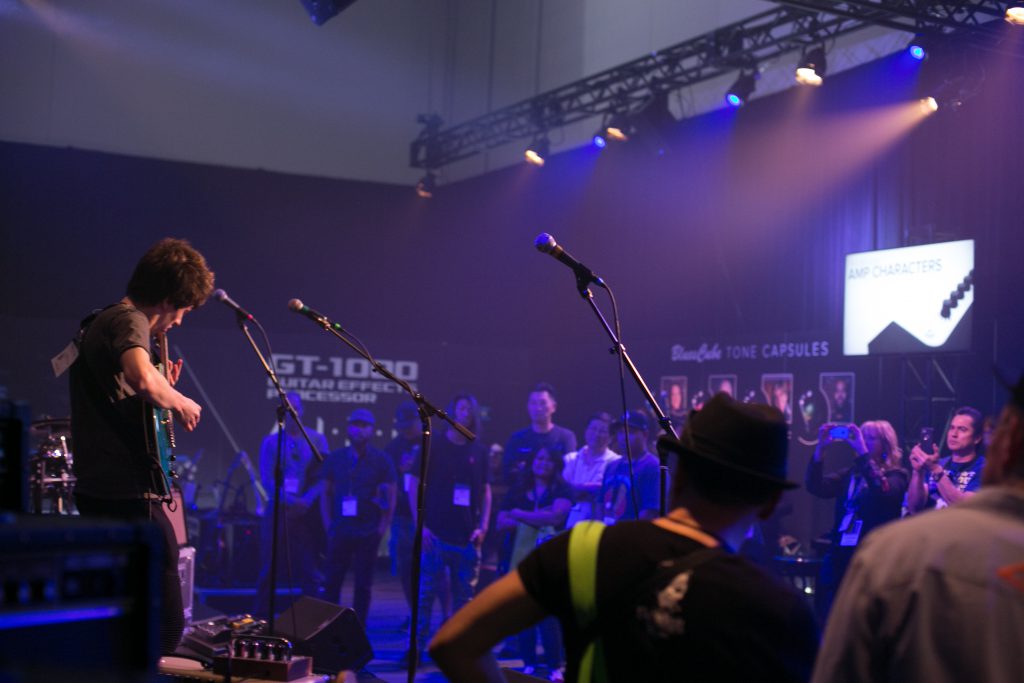 Preston also relied on the COLORados for color washes through the extensive exhibit area, which included an outdoor patio as well as indoor rooms. In the Boss Room, he flew 14 of his 20 COLORado 1 Solo fixtures on two 60' straight truss structures. His design also included 40 COLORado Batten 72 Tour fixtures.
"The Roland exhibit is always a top attraction at NAMM, because it showcases the latest technology, so it called for a top-level lighting design," said Preston. "Our team, including my ALD Will Chandler and Equipment Manager Garret Kelly, did an excellent job. When our lighting wasn't supporting performances, it was accenting products and allowing their quality to speak for itself."